QIA Nauttiqsuqtiit Attend the Kitikmeot Health & Food Security Workshop
On May 3rd, 4th, and 5th, 2022, staff from the QIA Marine & Wildlife division attended the Kitikmeot Health & Food Security Workshop in Cambridge Bay to learn about food security initiatives in Kitikmeot communities and to explore opportunities for country food trade between the Qikiqtani and Kitikmeot Regions.
QIA staff attended the workshop with communities members of Gjoa Haven, Taloyoak, and Kugluktuk. From the Qikiqtani, Joe Amarualik, Nauttiqsuqtiit Community Supervisor from Resolute Bay, spoke about the harvesting activities and country food needs in Resolute Bay and Arctic Bay. Niore Iqalukjuak, Nauttiqsuqtiit Community Supervisor from Arctic Bay, joined the workshop virtually and supported Joe's presentation by providing input on the types of country food available in Arctic Bay to trade with the Kitikmeot communities. Workshop participants from the Qikiqtani and Kitikmeot communities presented their community's country food needs, pointing out the country foods that they have in abundance, the country foods that they lack and want more of, and which country foods they are willing to trade.
Adeline Salomonie, Director of Marine & Wildlife, spoke about the importance of the Nauttiqsuqtiit program and the immense contributions of the Nauttiqsuqtiit to food security in their communities.
Ella Levin, Conservation Economy Specialist, spoke about the infrastructures to be built in the Qikiqtani to support Nauttiqsuqtiit and food security initiatives in the five Tallurutiup Imanga communities.
Other topics of discussion included:
brainstorming the various ways to cover the costs of hunting and sharing country food,
running the operations of country food cut-and-wrap facilities,
commercial fish plants,
Community freezers,
and way on how to initiate country food trade between communities from different regions.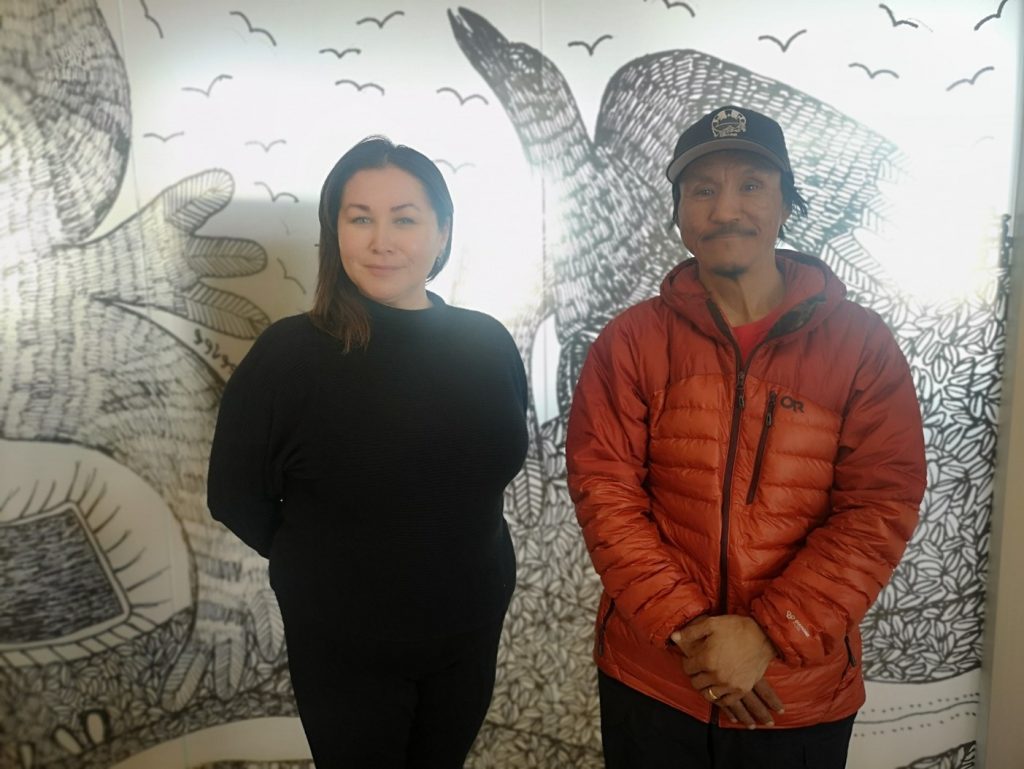 1 – Adeline Salomonie, Director of Marine & Wildlife, and Joe Amarualik, Resolute Bay Nauttiqsuqtiit Community Supervisor, at the Kitikmeot Health & Food Security Workshop in Cambridge Bay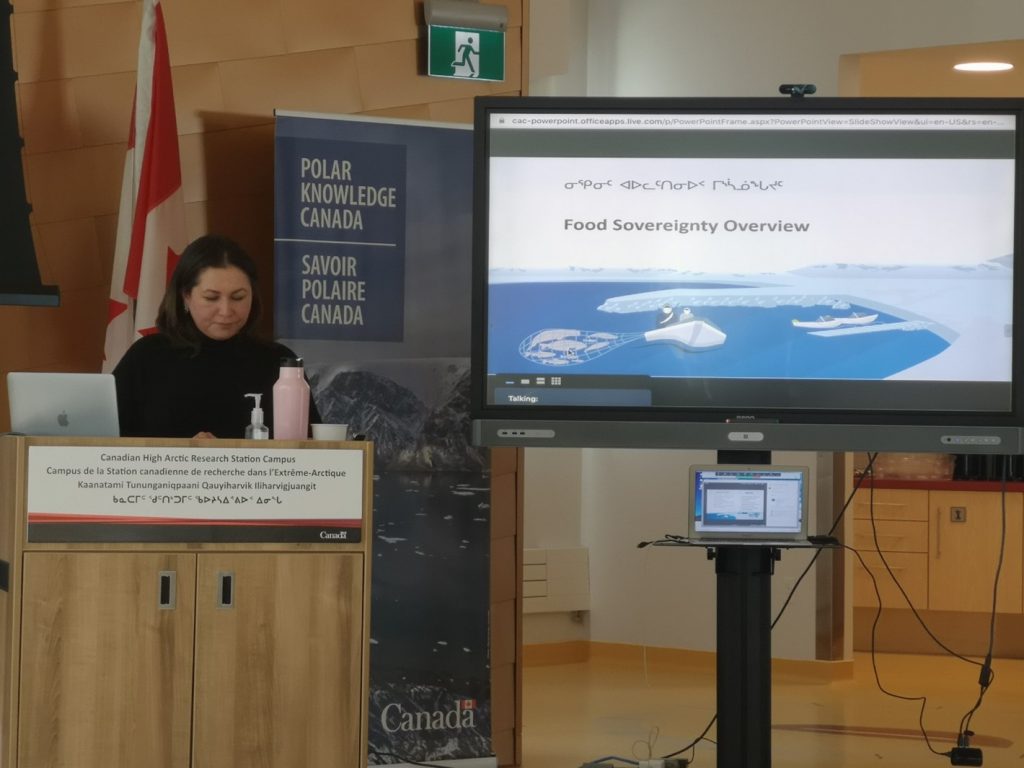 2 – Adeline Salomonie, Director of Marine & Wildlife, presenting at the Kitikmeot Health & Food Security Workshop
3- Joe Amarualik, Resolute Bay Community Supervisor, discusses country food trade opportunities with Taloyoak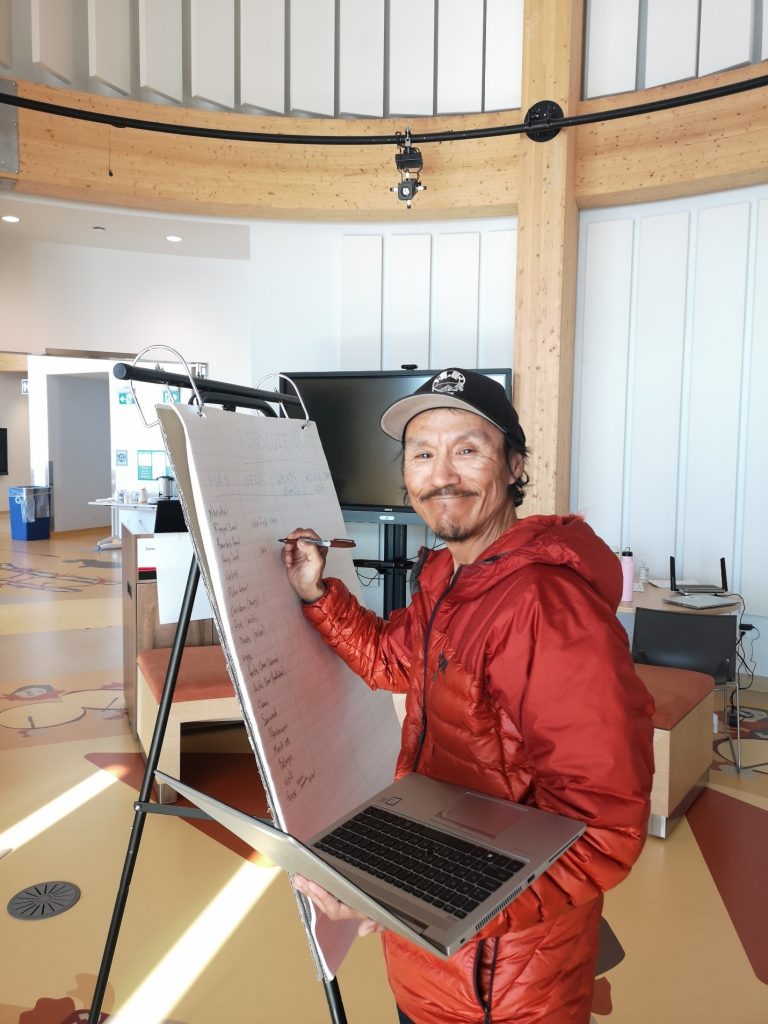 4- Joe Amarualik, Resolute Bay Community Supervisor, preparing to present at the Kitikmeot Health & Food Security Workshop