Blog: QIA marks the first National Day for Truth and Reconciliation
Yesterday, QIA and NTI marked the first National Day for Truth and Reconciliation by hosting a community walk and moment of silence in Iqaluit. Formerly 'Orange Shirt Day', September 30th recognizes the colonial legacy of residential schools and honours Indigenous survivors and their families.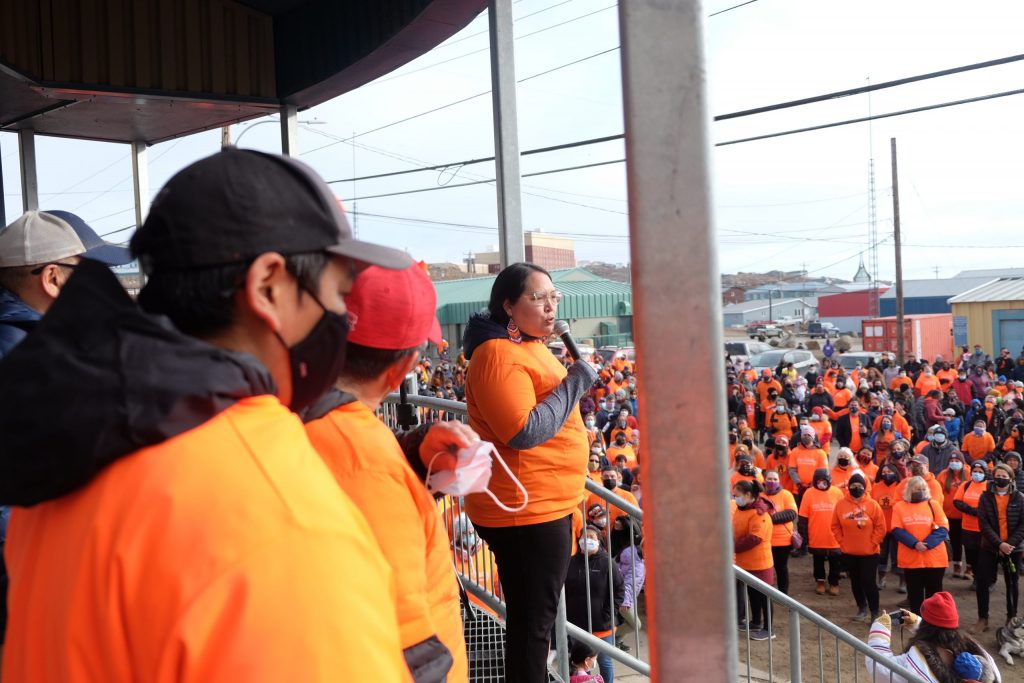 QIA staff distributed orange t-shirts featuring an illustration by local Inuk artist Tooma Laisa. Over 800 people were in attendance making this one of the largest gatherings the Qikiqtani Region has seen since the onset of the pandemic. To help keep everyone safe, QIA distributed disposable masks to anyone needing them. QIA President, Olayuk Akesuk, NTI President Aluki Kotierk, and KIA President Kono Tattuinee attended this memorable event and delivered remarks ahead of the moment of silence. The enduring legacy of the residential school system was on everyone's mind as the crowd fell silent.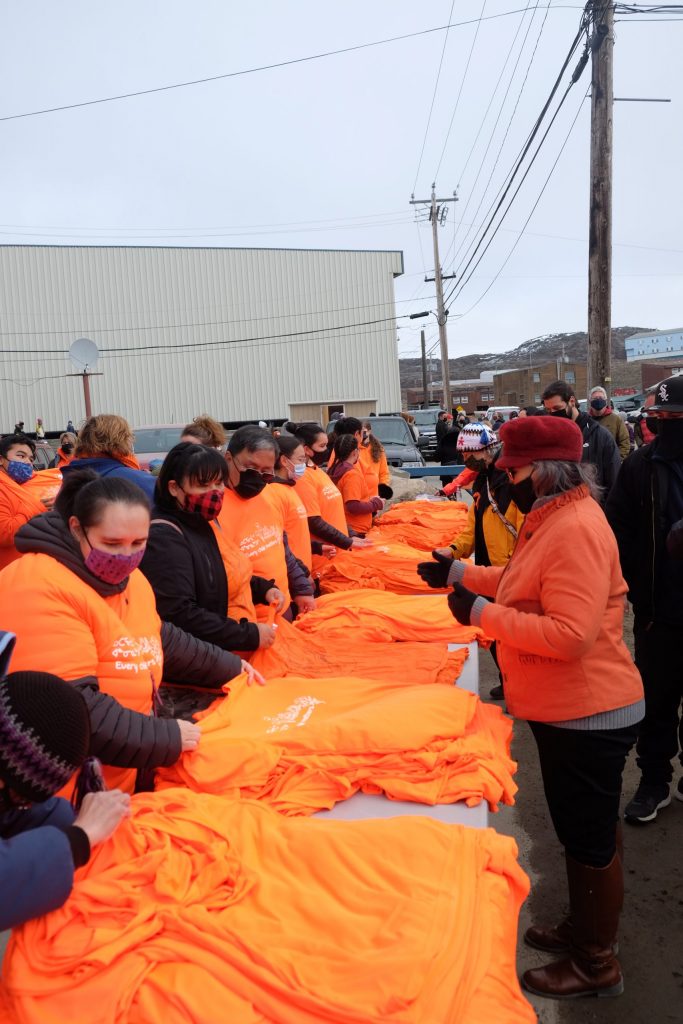 As the moment of silence ended the community walk, led by Jack Anawak, brought the crowd to Iqaluit square in front of the Elder's Qammaq. There, QIA staff and Board members alongside their NTI and KIA counter parts distributed over 800lbs of caribou meat. They were joined by newly elected Member of Parliament Lori Idlout. QIA President Akesuk took time to walk throughout the crowd and bring caribou to any Elders in attendance.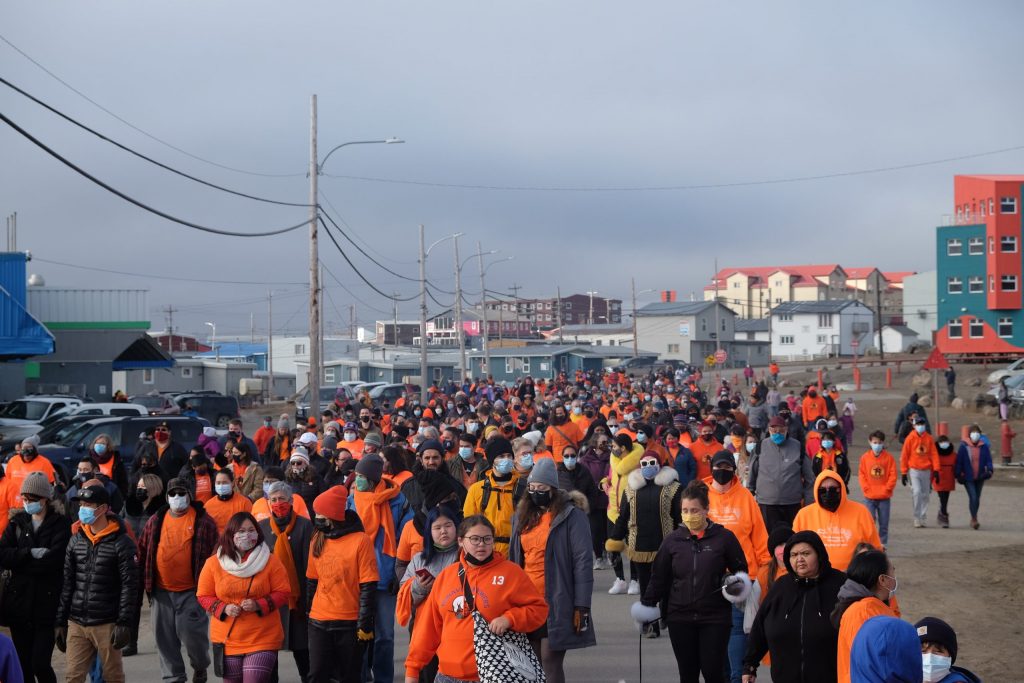 QIA will continue to listen, learn, and provide support to Inuit in the Qikiqtani Region. While we applaud the Federal Government for officially recognizing 'Orange Shirt Day', this is a living history and there is still much work to be done towards reconciliation.
The funds to distribute country food to the community was provided to QIA by the Government of Canada's Indigenous Community Support Fund, a part of which was allocated for communities with active COVID-19 cases.