Elders gather to share educational resources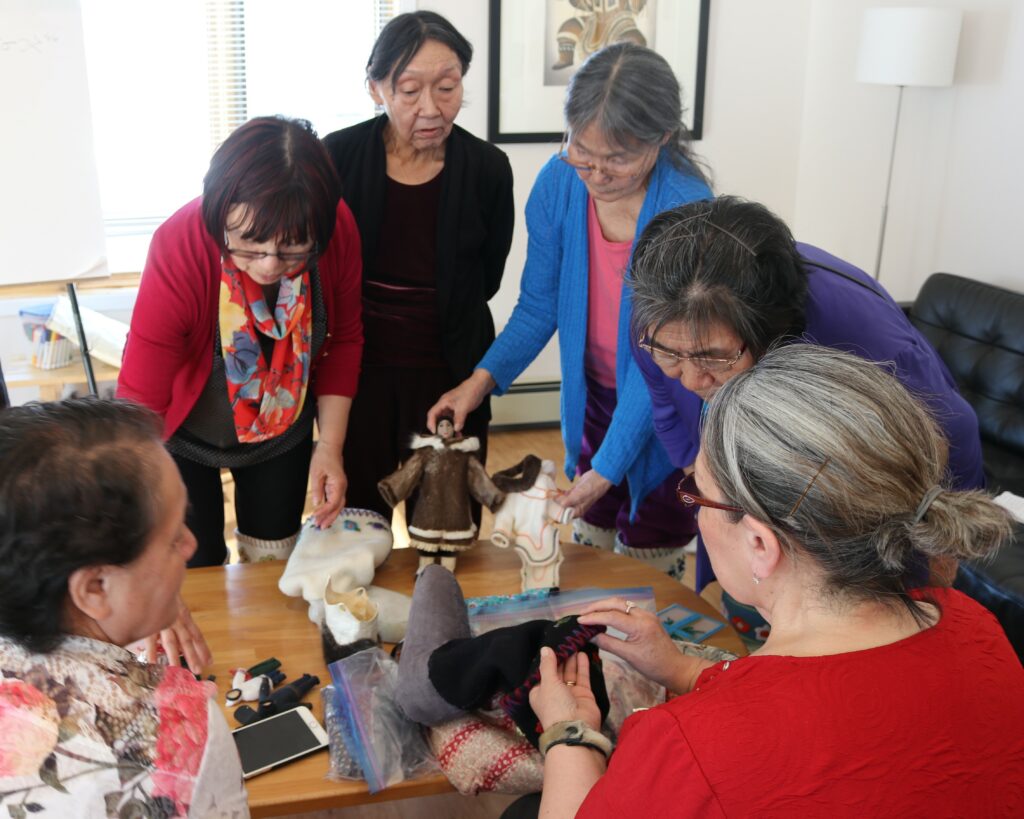 A group of elders are huddled around a sewing bag filled with intricately made dolls, ornately decorated duffle socks, and meticulously designed bead creations.
Each elder has a different hand-made piece that they are showcasing. Some have bags designed from caribou hide, others are brandishing shining ulus or a freshly sewn amauti. The pride of craftsmanship is clearly visible in their glowing faces, and the admiration of their peers evident in the concentration around the table.
The Elders, gathered in Iqaluit, are part of a focus group from across Qikiqtani. They have come from Resolute Bay, Pond Inlet, Igloolik, Pangnirtung, and Iqaluit to share their experiences of working in daycares or with children and youth.
The focus group is part of QIA's Ipitiki program, a new initiative aimed at increasing capacity and culturally and linguistically relevant early childcare resources.
Under Ipitiki, QIA is delivering four projects in Qikiqtani: family literacy packages, an Elders in Daycares project, a daycare managers conference, and training for daycare board members.
At this April gathering, QIA heard from Elders about their positive experiences working with children and youth.
The Elders were asked about the cultural practices that they used when working with children. They were also asked to share their childhood memories of the activities they enjoyed taking part in as kids and the things they did as parents with their children when they were growing up.
The Elders shared information on the tools, games, and resources they had used in the past when working with children. The purpose was to identify activities and resources that could be useful as part of the Elders in Daycares pilot project.
Many of the elders naturally pointed to their experiences of teaching youth traditional skills such as sewing and carpentry as success stories.
This Elders' gathering was the first step in developing the project. In this phase of the project, QIA is gathering information to develop resources to support Elders' involvement in daycares in Qikiqtani.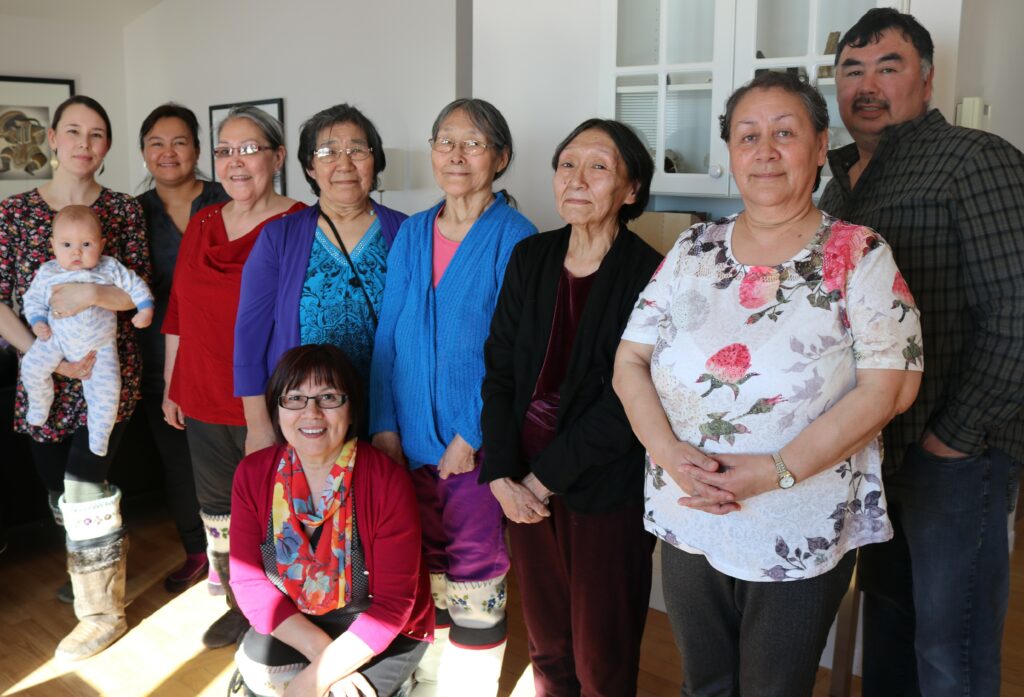 Over the next few months, QIA will use what we heard from Elders to develop the resources and then pilot the Elders in Daycares program in Iqaluit this fall.
Ipitiki is made possible through $500,000 for two fiscal years from Makigiaqta, established by the Makigiaqta Training Corporation as part of the settlement between Nunavut Tunngavik Inc. and the Federal Government.