Why you should register under the Nunavut Agreement Enrolment Program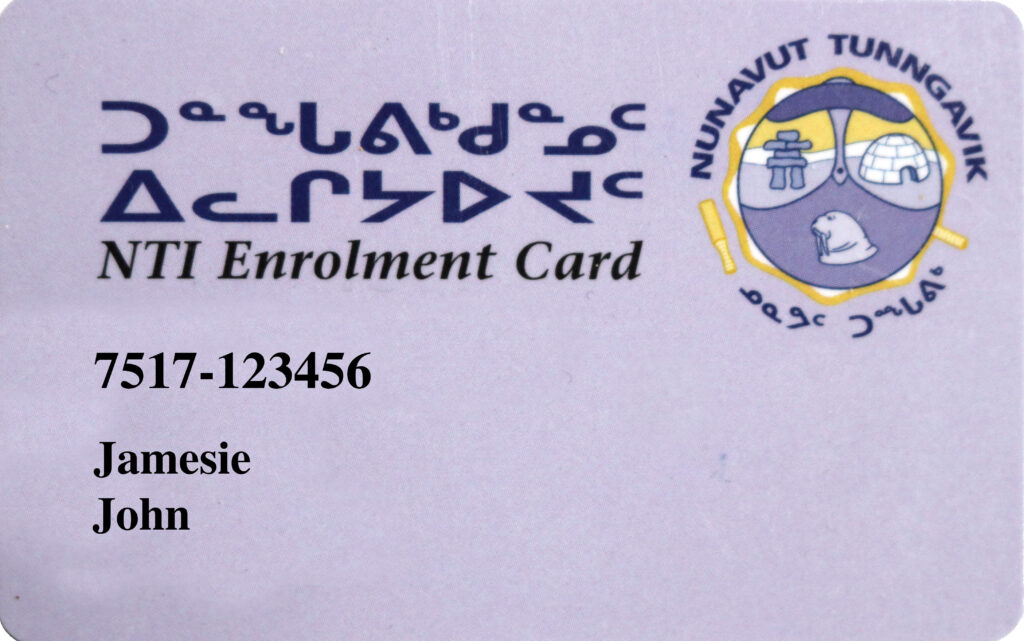 Why you should register under the Nunavut Agreement Enrolment Program
There are many benefits for Nunavut Inuit to register with the Nunavut Agreement Enrolment Program and get an NTI card. This program is maintained by Nunavut Tunngavik Inc (NTI).
The NTI card allows you to access many important benefits such as health care benefits and discounts at northern airlines. The card is also required to access some benefits for Elders or apply for programs such as QIA's scholarships. Inuit also need the NTI card to apply to the Nunavut Harvesters Support Program and vote or run in certain territorial elections.
Inuit business-owners need the NTI card to register their business as an Inuit-owned business.
It can take several months to get an NTI card, so don't wait until the last minute – enroll today. If you have a card that does not match your government issued identification, you may be barred from accessing benefits, please contact your Community Liaison Officers as soon as possible to update your card.
Here is a quick 'Question and Answer' about the NTI card:
Q: Who is eligible to receive an NTI card?
A: Canadian citizens who are Inuk by descent, who identify as Inuk in accordance with Inuit customs and usages, and who are also associated with or living in a community in the Nunavut Settlement Area.
Q: How can I enrol to get an NTI card?
A: Fill out the enrolment application form. The Community Enrolment Committee will review your application and let you know if more information is necessary. Non-beneficiaries who have adopted an Inuk child will need to provide the adoption papers and related court documents.
Q: Can QIA help me with this?
A: QIA has Community Liaison Officers (CLOs) in each community to help you update your card or get enrolled!
Q: Can NTI help with this?
A: You can call the NTI toll free number at 1.888.220.5400.
Q: What is the cost?
A: Enrolment is FREE!
Q: How long does it take to get the NTI card?
A: Applicants can wait up to four months or longer depending on the committee meeting cycle and the time of application.
Q: What is the NTI card used for?
A: There are many uses for the NTI card – here are some examples:
Discounts on airline tickets with northern airlines
voting and/or running in NTI or QIA elections;
the Nunavut Elder's Benefit Plan;
the Nunavut Harvesters Support Program;
use of Inuit Owned Lands;
registry as an Inuit Firm;
Compassionate and Bereavement Travel;
QIA scholarships or scholarships offered by the Government of Nunavut Department of Education;
Eligibility to receive Non-Insured Health benefits from the Government of Nunavut Department of Health and Social Services.
For more information about the NTI card visit the NTI website.