We published our first Benefits and Legacy Fund report and it's a beauty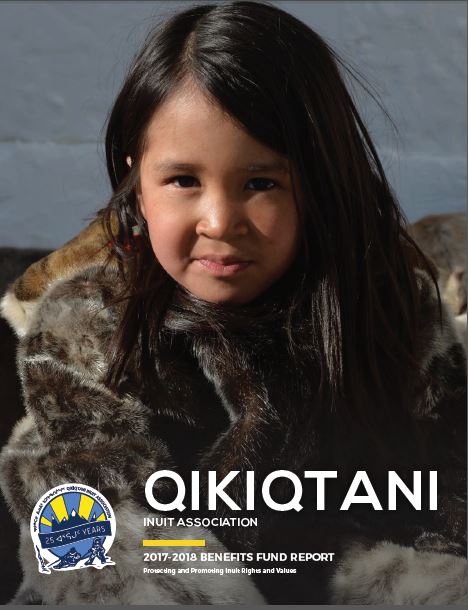 We just published our first Benefits and Legacy Fund report and we can't wait to share it with you. The report showcases how these funds allocate money for programming today while setting resources aside for Inuit tomorrow. The report is also filled with photos and information about the great programs we were able to launch and run through the Benefits fund.
QIA created three programs through the Benefits Fund: QCAP – the Qikiqtani Cultural Activities Program, a daycare subsidy and new resources for daycares.
Our revenue policy is designed to be accessible – to let Inuit easily see how money is spent at QIA. As such we create an annual report that not only showcases our programs but also sets out the financial status of the Legal and Benefits Fund.
This kind of reporting is a continuation of QIA's dedication to financial accountability and transparency. QIA is committed to fiscal responsibility and prudent financial planning of funds intended to benefit Qikiqtani Inuit, in order to ensure that we not only have money for programs today but also resources available to serve Inuit tomorrow.
QIA's Revenue Policy and Benefits Fund Policy ensure that monies received by our Association are accounted for and handled in a transparent fashion. Under the Revenue Policy monies received are placed in the QIA Legacy Fund, which is separate from QIA operational accounts.
The money in the QIA Legacy Fund is invested with a goal of achieving $75 million in savings. Each year a portion of the money in the QIA Legacy Fund is used to fund programs under the QIA Benefits Fund.
As the amount of money grows in the Legacy Fund so to does the amount of spending under the Benefits Fund. In this way money received by QIA, such as royalty agreements and dividends, are used to support both a long-term goal of sustainable programming for Inuit and the short term goal of supporting Inuit today.