Tallurutiup Imanga Inuit Stewards at work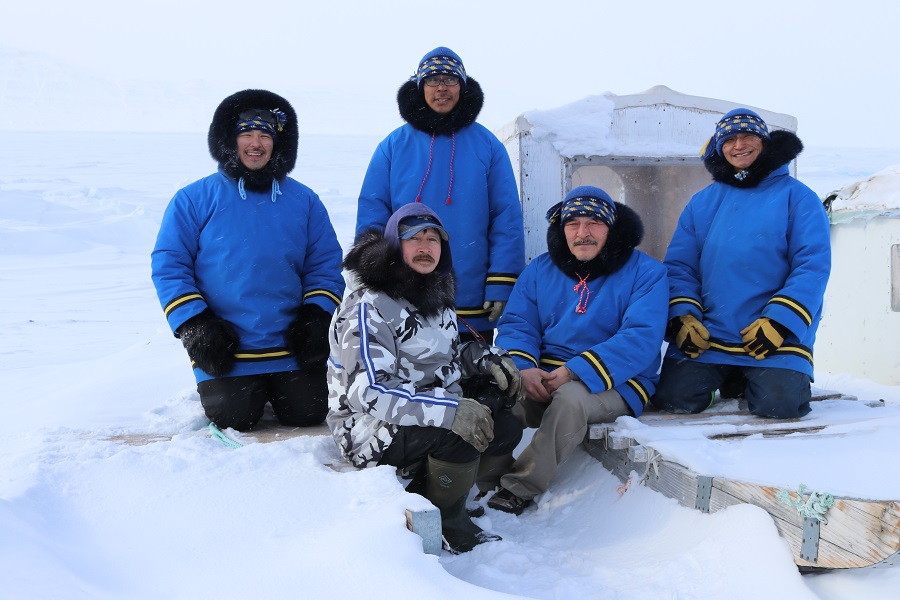 QIA visited Arctic Bay in April to meet with the Tallurutiup Imanga Inuit Stewards. The Steward Program is an early benefit of the Tallurutiup Imanga Inuit Impact and Benefit Agreement provided by Parks Canada.
Six Inuit have been hired in Arctic Bay to manage and steward Tallurutiup Imanga. The Stewards take on a number of tasks; from monitoring sea ice conditions, to archiving cultural sites and assisting with search and rescue efforts. As part of their work, they have been harvesting fish and seal to collect data on marine-life. What they have harvested, they have shared with the community through feasts.
To help promote the importance of country food and the Program, the Stewards will harvest county foods for the Inuit Tapiriit Kanatami Taste of the Arctic event in Ottawa in May.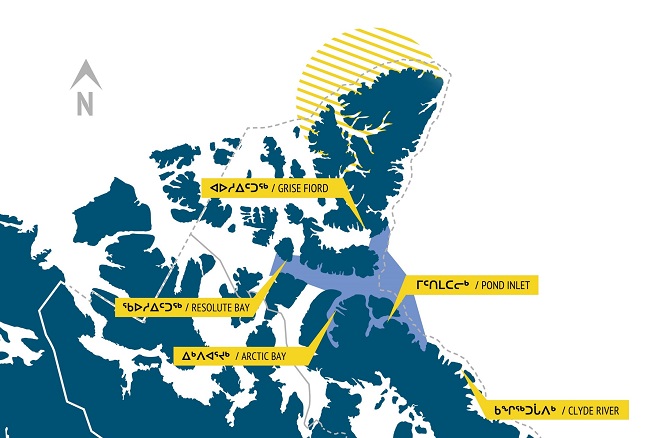 Once the Inuit Impact and Benefit Agreement is finalized Tallurutiup Imanga National Marine Conservation Area will be the largest protected area in Canada. Arctic Bay is one of the five communities neighboring Tallurutiup Imanga. The other communities include Grise Fiord, Resolute Bay, Pond Inlet and Clyde River. QIA hopes to have similar Inuit Steward Programs in each of the five Tallurutiup Imanga communities.