"So grateful" students react to receiving the 2019-2020 QIA Scholarship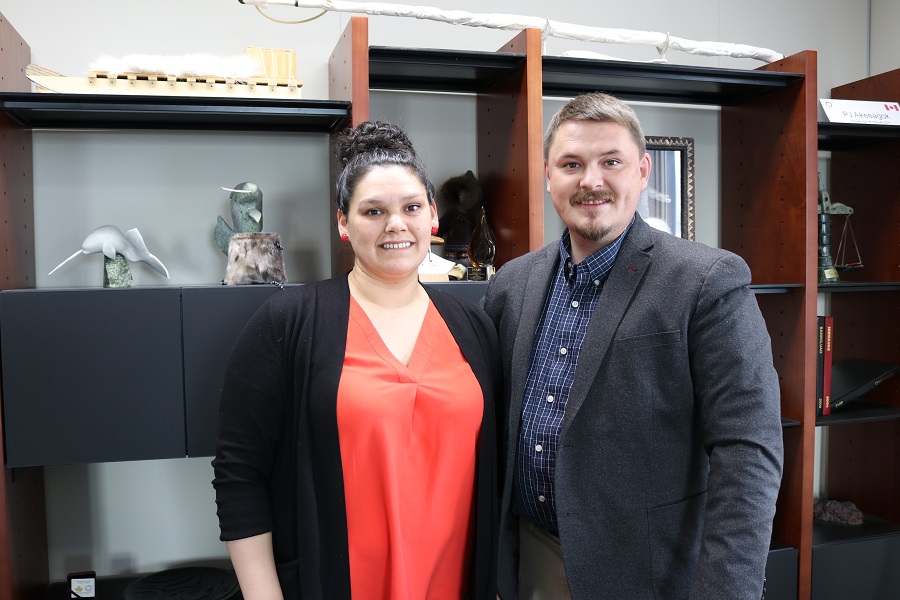 On October 8, 2019, we announced the recipients of QIA's scholarships for post-secondary students enrolled in the 2019-2020 academic year. Within minutes our inbox was flooded with messages from some of the scholarship recipients.
Some of the students from the Nunavut Arctic College joined us at the community feast in Iqaluit on October 9 to thank QIA for the support and pick up their cheques for the fall term.
The 80 new scholarships at $2,500/year, were awarded on a first-come-first-serve basis to students from Qikiqtani who are pursuing post-secondary education.
Here's what the scholarship recipients had to say:
"I'd like to thank you for this news! I am so grateful."

Alisha Stewart
"I really appreciate QIA's support . . . They make a big impact for students and our families."

Jasmine Redfern
"Thank you so much for the great news! This scholarship is very much appreciated!"

Karen Aglukark
"Thanks for the great news, this payment will be a great help for my schooling."

Charlie Qumuatuq
"I'm really excited about it because it will be helping with my needs too, because I'm planning to get a laptop."

Cathy Pikuyak
"I'm excited about this scholarship, thank you very much."

James Kuplu
"I want to thank QIA for this scholarship, I'm really grateful that this scholarship will be used for my school, as I'm studying my Master of Business Administration."

James Arreak