Sandra Inutiq's speech at Nature Summit 2019
I want to tell you a story about what can be achieved when we all work together. When Canada takes a whole-of-government approach and collaborates with Inuit in the spirit of reconciliation. Together we can protect the environment, and also build the frameworks for sustainable industries and conservation economies. In short, we can save our land, our waters, and our people.
In working to establish Tallurutiup Imanga National Marine Conservation Area, we all rolled up our sleeves, and decided to think outside the box.
But first, let me paint a picture of the area. Five tight-knit High Arctic communities boarder Tallurutiup Imanga. Grise Fiord, Resolute Bay, Arctic Bay, Pond Inlet and Clyde River. Approximately 4,000 people live in these communities, 94 per cent are Inuit. The people in these communities are hardworking, big-hearted and resilient – I know because my family is among them.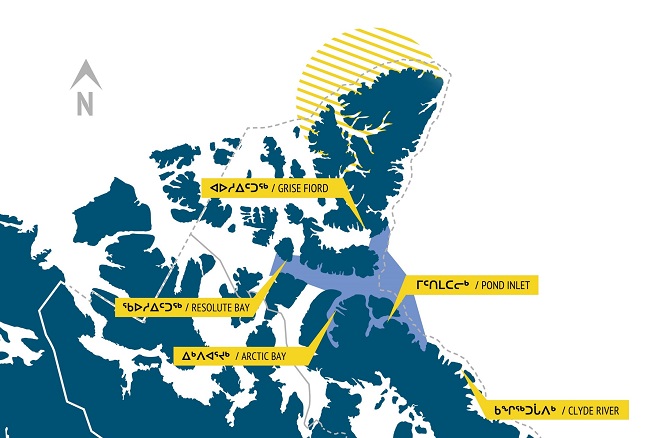 Most of you have never had the privilege of visiting the Inuit Nunangat or Tallurutiup Imanga. It is a spectacular region surrounded by a breathtaking body of water, rich in wildlife – often referred to as an Arctic Serengeti. It is one of the most significant ecological areas in the world – the birthplace and refuge for nearly all species found in the Eastern Arctic. The animals who originate in Tallurutiup Imanga travel across the globe, migrating as far as the Antarctic every year. These same species have co-existed with Inuit for millennia providing Qikiqtani communities with food, clothing, and shelter.
Since the 1960s, Inuit in Nunavut's High Arctic have worked to protect the pristine waters in Tallurutiup Imanga. But we were faced with naysayers, obstacles, and resistance.
It wasn't until we started a conversation with Minister McKenna that the vision for protecting these waters started to become reality. Through collaboration we were able to expand the proposed boundaries for Tallurutiup Imanga put forward by the previous government. The new boundaries are not just arbitrary lines drawn on a map. They are informed by Inuit Qaujimajatuqangit gathered through years of community consultations.
I want to take a step back, to explain just how important the ocean is to Inuit.
Nunavut makes up 43 per cent of Canada's coastline – that's almost half. Every Qikiqtani community is on the coast. Nunavut Inuit live as much on the water as we do on the land.
In fact, with the water being frozen eight to nine months of every year, there is very little delineation between land and water.
The ocean is our lifeblood, not only providing sustenance, but also the resources that we need to survive. It's the main transportation corridor connecting community to community and harvesters to hunting grounds. This area is used extensively, in some cases Inuit travel hundreds of kilometers by boat or snowmobile to harvest fish, birds, seals and other marine mammals for food and clothing.
The connection between Inuit and the ocean is so strong that even our origin tales trace back to the ocean. Some of you might be familiar with the legend of Nuliayuk, also known as Sedna, the goddess of the sea. According to legends she gave birth to all the creatures in the sea. When Nuliayuk is angry, the sea is in turmoil.
This strong connection between Inuit and our environment, has fostered values of environmental stewardship. Since time immemorial Inuit have considered ourselves as stewards of the Arctic – protecting its pristine ocean and land.
In the past century, colonial policies and practices imposed on us by the Government have endangered our relationship with our environment. Forced relocation, dog slaughters, residential schools, disconnected us from our traditional values and practices. But in this time of reconciliation, we are empowering our communities and reinvigorating our traditions. That means, we are getting back on the land.
Looking towards the future, the one I want for my children; I want them to be proud of who they are as Inuit. I want them to be surrounded by a thriving and healthy environment. And I want them to have a chance to achieve success and build careers that keep them rooted in the Inuit Nunangat.
It is true – Inuit, like any other people, want jobs, opportunities, and the potential for economic growth. But it is equally true that Inuit want to honour our legacy of protecting and preserving our homeland.
As part of these efforts we are working to build economies rooted in environmental stewardship and sustainable industries. I'm talking about industries like sustainable fisheries that not only create jobs, but also feed our communities healthy, locally harvested country food.
Creating protected areas and parks is one avenue that we are exploring to potentially achieve both goals – environmental protection and economic opportunities.
As we speak, QIA is working with the Government of Canada to negotiate an Inuit Impact Benefit Agreement to officially establish Tallurutiup Imanga National Marine Conservation Area.
An Inuit Impact Benefit Agreement ensures that our people benefit from projects created on our land. The Agreement we are drafting is ground breaking. It includes measures for cooperative management, continuation of Inuit harvesting rights, and Inuit employment and economic benefits.
An early benefit for the Tallurutiup Imanga Agreement is a pilot project in Arctic Bay.
In late July 2018 QIA launched our pilot program in partnership with Parks Canada. Six Inuit have been hired to manage and steward Tallurutiup Imanga. This team does everything; from monitoring sea ice conditions, to archiving cultural sites and assisting with search and rescue efforts. Their jobs are already making a huge difference.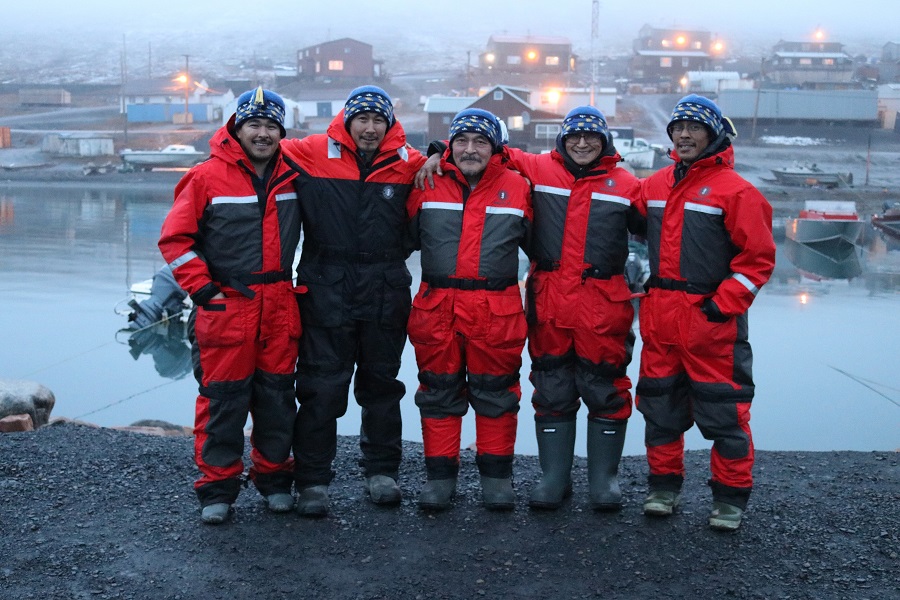 Most of them are the sole providers in their home. Collectively, they support approximately 12 adults and 20 children. But their contributions to the community extends far beyond providing for their own families. As part of their work, they have been harvesting fish and seal to collect data on marine-life. What they have harvested, they have been sharing with the community in feasts organized to help feed the hungry.
The program formalizes Inuit roles of environmental stewardship and harvesting and builds the foundation for training, jobs, and economic opportunities for Inuit.
We have a big job to do – our communities are counting on us to secure benefits for their future and protect the waters and ecosystem that sustains them. Canadians are counting on us to preserve the pristine Arctic environment and keep Canada a leader in environmental protection. Working together in the spirit of reconciliation we can achieve all our goals and build the Canada we want for generations to come.