Qikiqtani Truth Commission: From Apology to Action.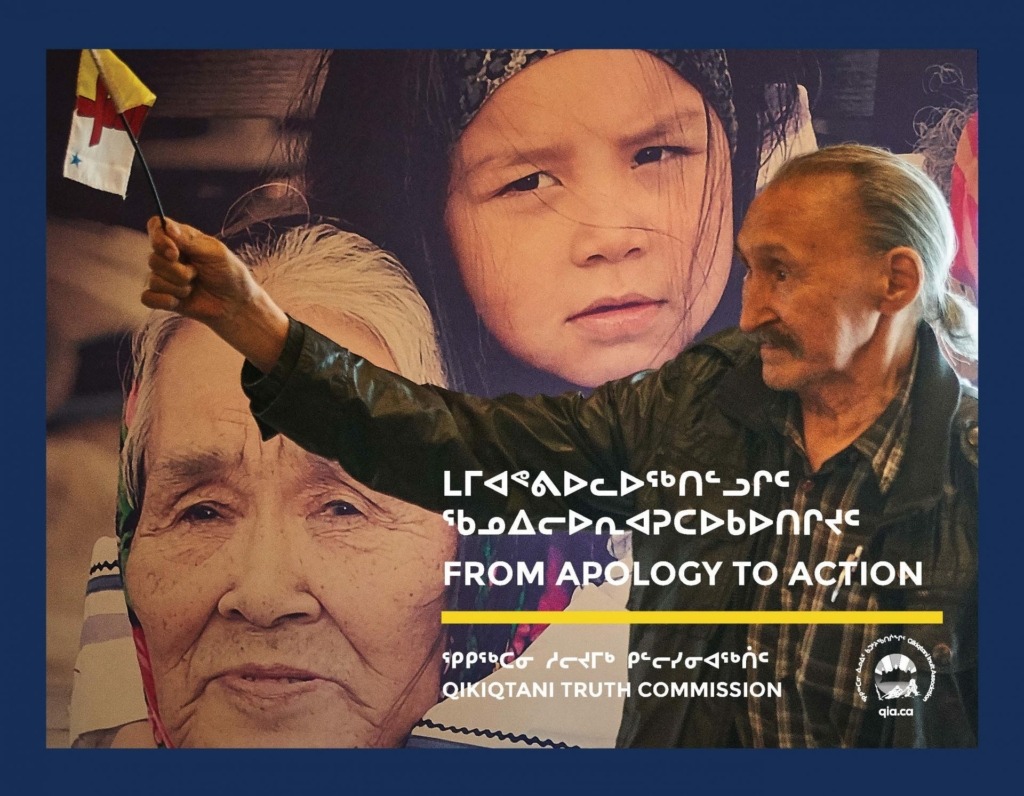 QIA is pleased to launch the Qikiqtani Truth Commission document From Apology to Action. This document summarizes the work QIA has done on the Qikiqtani Truth Commission up to the Government of Canada's apology in August 2019. It also discusses the next steps for advancing the file.
After decades of work, on August 14, 2019, the Canadian Government finally issued a formal acknowledgement and apology to Qikiqtani Inuit for colonial policies and practices from 1950 to 1975. This apology was delivered by Carolyn Bennett, the Minister of Crown‑Indigenous Relations, in Iqaluit.
The Minister offered the apology in the spirit of Saimaqatigiingniq – a concept that means when past opponents come together, meet in the middle and are at peace with one another. In her speech, the Minister noted that the past Inuit-Crown relationship has been marked with unfairness, inequality, and harmful treatment.
As part of reconciliation, Canada is engaged in a process of decolonization that includes making amends for past wrongs such as the denial of Indigenous rights that led to disempowerment and assimilation.
Reconciliation, for Inuit in Nunavut's Qikiqtani Region, means acting on the Qikiqtani Truth Commission's Final Report: Achieving Saimaqatigiingniq (2010).
As part of the August 14 apology made by the Federal Government, Canada and QIA signed a Memorandum of Understanding to work in partnership to build a long‑term and sustainable response to the Qikiqtani Truth Commission's findings.
Saimaqatigiingniq Fund
QIA is seeking to advance the Memorandum of Understanding with the Government of Canada to address the findings and recommendations of the Qikiqtani Truth Commission, as well as QIA's proposal for the Saimaqatigiingniq Fund.
The establishment of the Fund allows Canada and QIA to turn the page on the apology process and look toward the future well-being of Inuit with long-term support for core social and cultural programs as well as innovation and capacity development initiatives.
QIA will govern the Saimaqatigiingniq Fund. QIA has entrenched financial policies that ensure accountability and transparency of financial decision-making. The Fund will be managed in accordance with these policies.
True reconciliation requires measures that not only acknowledge past wrongs but also create an enduring foundation to rebuild what was lost and ensure future social, cultural, and economic success.