QIA Vice-President Keynote Remarks: Inuugatta Gathering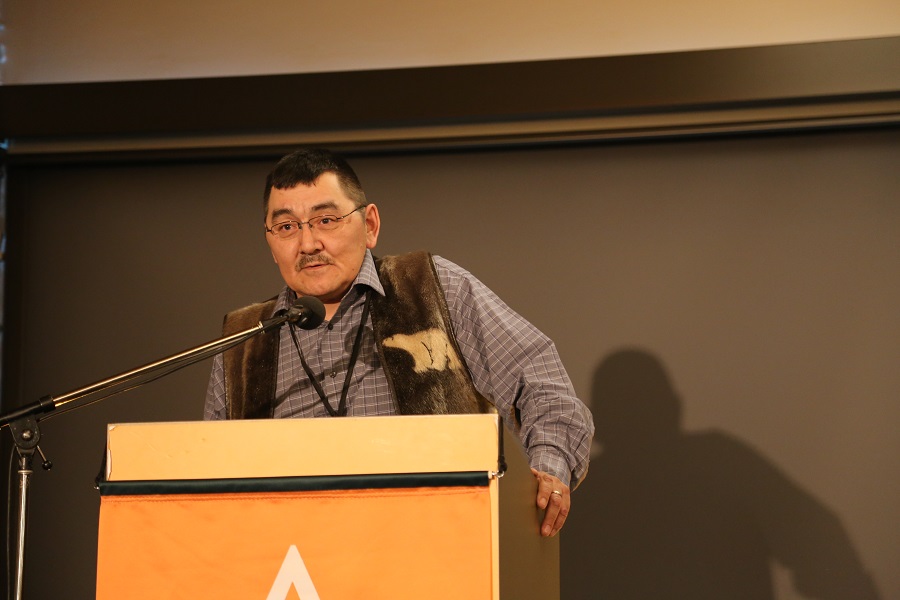 I am encouraged by the Inuugatta Gathering – it's a sign that all of us are engaged and committed to working together to not only preserve and protect but also strengthen our language.
Our language is beautiful. It's more than a set of words or grammatical rules. It is a part of us. It's as much the sound of our cultural genius as the sound of a qamutiik on the snow, or the joy of harvesting and sharing a seal.
It adapts and grows alongside us, reflecting the richness of everyday life. It's the sound of our land and culture and families. It's as strong as we are.
This is the International Year of Indigenous Languages. Inuktut, our mother tongue, is an original language of Canada. It is an official language in both Nunavut and in the Northwest Territories. Our language contributes to the diversity and richness of Canadian society.
In Nunavut, eighty-nine per cent of us speak Inuktut. That's over twenty-six thousand speakers out of a population of thirty-thousand Inuit. Our language is important and deserves celebration.
While it is important to celebrate our language, I am also mindful of recent history, mindful of the harmful impacts of past government policies and Canada's colonial legacy on the status of Inuktitut in our region. These past harmful policies are documented in the work of the Qikiqtani Truth Commission, and the telling of this history is foundational to much of the work we do at QIA.
I am very proud of our recent accomplishments at QIA, especially our programs that contribute to strengthening our language and culture.
Whether we are negotiating an Inuit Impact Benefit Agreement to create a National Marine Conservation Area, or amending an agreement with a mining company, we are always mindful of including measures that strengthen our language and culture.
In the past four years, QIA has focussed on early learning and childcare. This has been intentional, because we firmly believe that supporting children in learning our language at a young age is essential to the survival of our community and culture.
The habits our children learn at a young age are crucial to the development of lifelong practices, such as reading, being engaged in learning, and healthy living. In turn, these habits give our children long-term benefits such as improved success in school and future employment.
I am excited to share with you what we have been doing over the past few years at QIA, specifically our programs that are focused on early learning and childcare, but before I do that, I want to take a moment to situate our programs within the larger context of language-supporting programs.
Right now, QIA is spending more on programs that support our culture and language than we ever have.
We are funding communities to run their own programs, where youth are learning both cultural skills and language from adults and Elders.
We are investing our resources on programs that reflect the desires and aspirations of Qikiqtani Inuit.
And like many other non-profit Indigenous organizations in Canada, we write proposals – many proposals – to get funding to run programs which support culture and language.
While we are spending more than we ever have before, it is not enough.
The millions of dollars a year we are spending on programs is a tiny sum compared to the budget available to a government, and it is a fraction of what is needed to shift the tide of language erosion. Our investment alone is not enough to ensure our children will grow up to speak our language.
Nevertheless, we are using the resources we have, to do everything we can to support Inuit language and culture.
QIA's board and staff place high value on supporting daycares because of the importance of social, cultural, and educational development of our children. For this reason, we have dedicated a significant portion of our own financial resources to support both daycares and families with young children in our region.
In 2017 QIA created the Benefits Fund, as a way to sustainably support social and cultural programs. Under this fund, QIA created a parental daycare subsidy. From 2017 to 2020, our parental subsidy will put over $1.5 million dollars back into the pockets of families who use licensed daycares in our region. The QIA board recently voted to extend this program to 2022.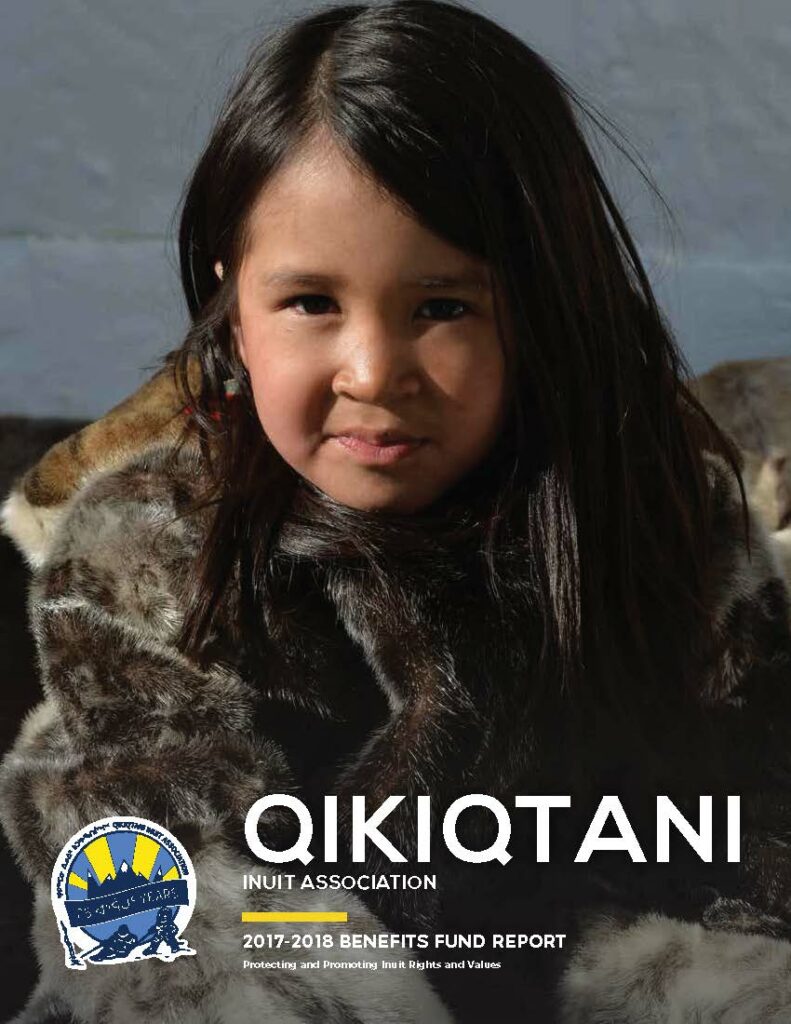 In 2017, QIA also heard from daycare managers and workers that they wanted more resources that reflect our lives and our culture. We responded by working with our partners at Inhabit Media to develop new books and toys that celebrate our culture.
We also funded the development of a pre-phonics program, to give children a strong foundation in language acquisition. These new resources will be delivered to daycares in the coming months.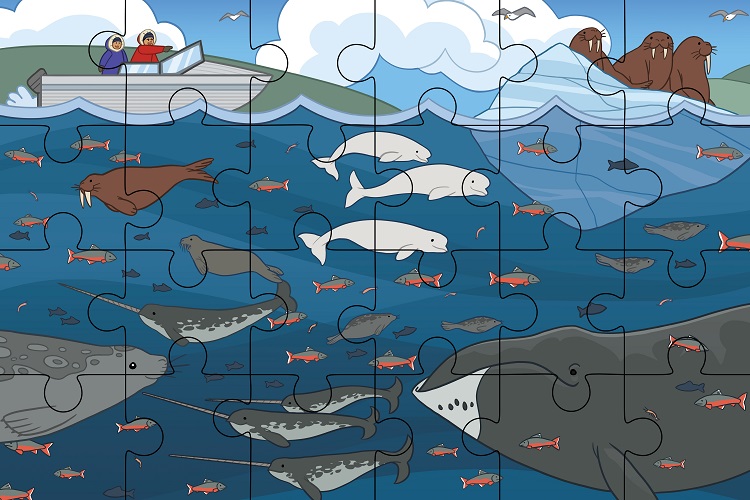 At QIA, we value our partnerships and we choose our partnerships strategically so that our time and money can have the most benefit for Qikiqtani Inuit and achieve the outcomes we desire.
One of our longest standing relationships has been with Inhabit Media. We have worked with the Inhabit Media team for nearly a decade on our Pigiarutittiavat program. They have supported our vision and helped us turn our ideas into concrete outputs.
The books published under this program – which were funded by the federal Aboriginal Languages Initiative – are sent to all schools and daycares in our region. These books are also available for free download on the Nunavut Bilingual Education Society website.
It is important to me that we support grassroots community development that meets the needs of Inuit. Through our dedication to Pigiarutittiavat, QIA has also supported Nunavut's only independent publisher and supported emerging Nunavut authors to share their stories, in our language.
Another of our recent significant partnerships has been with Makigiaqta. Two years ago Makigiaqta funded QIA, under their strategic priority of support for early learning systems. We used those funds to develop and run several programs which also strengthen and support daycares in our region. These are projects that we hope to grow and expand over the coming years.
With Makigiaqta fund, QIA has
Delivered governance training to daycare boards in Pond Inlet, Igloolik, and here in Iqaluit.
We recently hosted a three-day conference for daycare managers from across our region.
We have piloted an Elders in Daycares project at Tumikuluit.
We also developed and family literacy kits, which were distributed to all kindergarten aged children in our region.
QIA's work with both Inhabit Media and Makigiaqta has also been supported by the Department of Education, who have assisted us with distribution of resources both in our region, and across the territory.
This is a radical shift from the past, where government departments were not interested in our relatively small contribution to educational resources, and I am proud that the work we have accomplished together will help promote our shared language and culture across Nunavut.
I would also like to mention another relationship of which I am very proud of – our connection to the Pirurvik Preschool that started in Pond Inlet. QIA was an early supporter of Pirurvik Preschool, because we could see the value of this incredible model which blends IQ, Inuit culture, and child-focused learning.
QIA provided financial support when Pirurvik was launching its program.
We supported Ilisaqsivik Society in Clyde River when they chose to embrace this model in their own community.
And, recently as a buy-in partner, we pragmatically supported Pirurvik Preschool's successful submission to the Arctic Inspiration Prize.
Pirurvik is a wonderful example of local leadership and innovation having an impact across the region and now, across Inuit Nunangat.
QIA has also been using our social media platforms to build daily awareness for Inuktut. Our Word of the Day initiative on Facebook, Instagram and Twitter, allows us to share our love of our language accompanied by art created by Inuit artists with broad audiences across Canada. Some of our posts have been liked and shared hundreds of times, sparking broad interest in Inuktitut. We are now hoping to broaden this project so we can reach even more Inuit – especially young people.
Our activities through Inuktitut language month such as our song and poem contests allow us to celebrate the creativity of Qikiqtani Inuit while igniting greater interest in young Inuit to practice using their mother tongue.
None of us can do this work alone. It will take all of us, all of our organizations and departments, building on our organizational strengths, to make advancements on language protection.
In closing, I would like to share one final story with you, related to the funding QIA has been accessing for our publishing program.
We are proud of the Pigiarutittiavat program, but we are working within an imperfect top-down model that limits our resources and capabilities.
QIA has been applying for, and receiving, funding from Aboriginal Languages Initiative for nearly a decade.
We have used this funding to support the publication nearly two dozen new books, including the first Inuktitut board books for infants.
We succeed to some extent because of our partnerships, and because what we do is excellent; but this is clearly not an ideal model.
This program is not governed by Inuit.
We apply annually to southerners and then wait to hear if we are successful.
We compete with other Indigenous groups for this relatively small pot of funds.
And over the past 10 years, maximum funding levels per project have fluctuated dramatically.
The status quo is unstable, unpredictable, and unacceptable.
The gap in funding for Inuktitut between needs and resources is a crisis of equity.
As ITK and NTI have rightly pointed out, under the terms of the 2017-2020 Canada – Nunavut Agreement on French Services and Inuktut Language, over $8,000 is allocated for each French speaker compared to just $186 per Inuktut speaker per year.
This approach is not equitable. It does not serve Inuit well. It systemically underfunds Inuktitut. It undermines the survival of Inuktitut as our mother tongue. This is why we need change.
Canada's Bill C-91, An Act respecting Indigenous Languages, is a historic opportunity for this change. In its current form, Bill C-91 is essentially a rebranding of the Aboriginal Languages Initiative. This does not live up to our needs, expectations, values, or rights as Inuit in Canada.
We stand alongside our partner representative organizations, ITK and NTI, in advocating for our language rights as Inuit:
We have a right to receive education and instruction in Inuktitut. This includes early childhood, primary, and secondary education in Inuktitut as the principal language of instruction.
We have a right to learn Inuktitut throughout our lives, including through language courses as adults.
We have a right to establish and control our own education systems that provide education in Inuktitut.
The Governments of Canada and Nunavut have constitutional duties to Inuit.
We expect:

Recognition of Inuktitut as an official language of Canada within Inuit Nunangat, and in dealings with Inuktitut-speakers elsewhere.

Inuit-specific federal legislation that affirms Inuit language rights.

Practical measures to support the provision of Inuktitut programs and services in education, health, and the administration of justice

Equitable funding in view of federal resources allocated for French in our region

Sufficient, predictable, multiyear federal and territorial funding to support long-term Inuktitut projects and initiatives in our region
At times such as this, I remember the words of John Amagoalik: "We must teach our children their mother tongue. We must teach them what they are and where they come from."