QIA releases the 2020 Tallurutiup Imanga Annual Report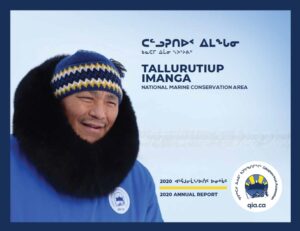 Qikiqtani Inuit Association (QIA) is pleased to release our 2020 Tallurutiup Imanga Inuit Impact and Benefit Agreement Annual Report.
On August 1, 2019, QIA ratified the Inuit Impact Benefit Agreement for Tallurutiup Imanga National Marine Conservation Area which also provided interim protection for Tuvaijuittuq Marine Protected Area. Throughout the 2020 year, our Department of Marine and Wildlife began to rollout the new jobs and benefits associated with the Tallurutiup Imanga Inuit Impact and Benefit Agreement.
The Tallurutiup Imanga Report presents the great work our team including the new Nauttiqsuqtiit undertook this year.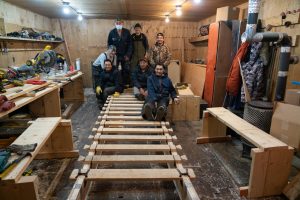 The report includes spotlights on some of the newest Nauttiqsuqtiit in Clyde River, Grise Fiord and Resolute Bay. It also walks you through a typical workday for the Pond Inlet Nauttiqsuqtiit and the work that the Arctic Bay team did including harvesting for the community during the COVID-19 pandemic.
We are proud to share with you the growth of the Tallurutiup Imanga program through this annual report. Check out the full report on QIA's website.