QIA proud winner of Nunavut Mining Symposium's Organization Award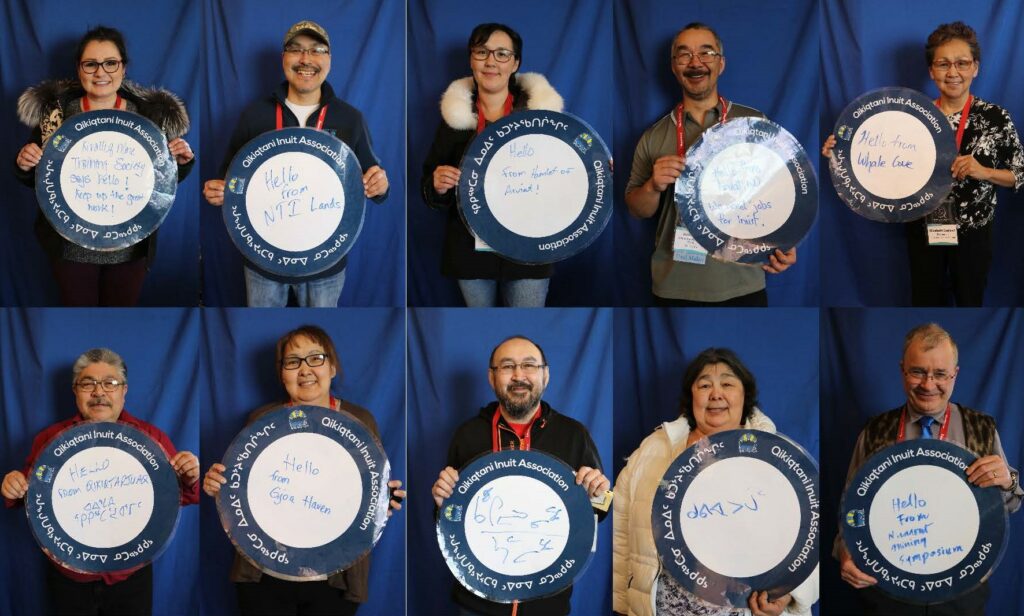 This year's Nunavut Mining Symposium was a huge success for QIA, we not only launched our new Q-STEP (Qikiqtani Skills and Training for Employment Partnership) videos, but we also took home the prestigious Organization Award.
It was a big surprise for the QIA team, when in the midst of the Mining Symposium gala our name was announced as the recipient of the Mining Symposium's Organization Award, which recognizes the contributions of an organization that has advanced the mining industry in Nunavut.
President, P.J. Akeeagok accepted the award on behalf of QIA.
The symposium allowed us to meet with a number of organizations, groups and businesses that work in the mining industry to share best practices and tools for success.
The mining symposium also served as an opportunity for QIA to launch our new Q-STEP videos which showcase a few of the star participants from our first round of heavy equipment training.
The Q-STEP video was part of QIA community director, Levi Barnabas' presentation at the symposium on a panel on Indigenous Involvement in Mining. The video was a hit, receiving a big round of applause.
Q-STEP is a program designed to meet the employment needs of Inuit, with an emphasis on women and youth. This program will boost skills development across Qikiqtani, with a focus on training in the mining sector, for a four year period ending on March 2021.
We also introduced our Inuit Labour Pool database, Tuttarvik, which works in conjunction with Q-STEP. Tuttarvik will act as a central resource to assist employers in identifying Inuit qualified for employment or training opportunities.
Q-STEP's objectives are to: increase Inuit employment at the Mary River Mine, develop and deliver training programs for unemployed Inuit (with a focus on women and youth), and provide Inuit with certified and transferrable skills and qualifications to enable them to take advantage of other employment opportunities.
Some of the highlight of the training offered via Q-STEP include:
Work Readiness training
Heavy Equipment training
Trades Apprenticeships training
Mining Essentials and general skills development
Q-STEP is a QIA program run in partnership with Baffinland Iron Mines Corp., the Government of Canada, the Government of Nunavut and Kakivak Association.