QIA President and team visit Sanikiluaq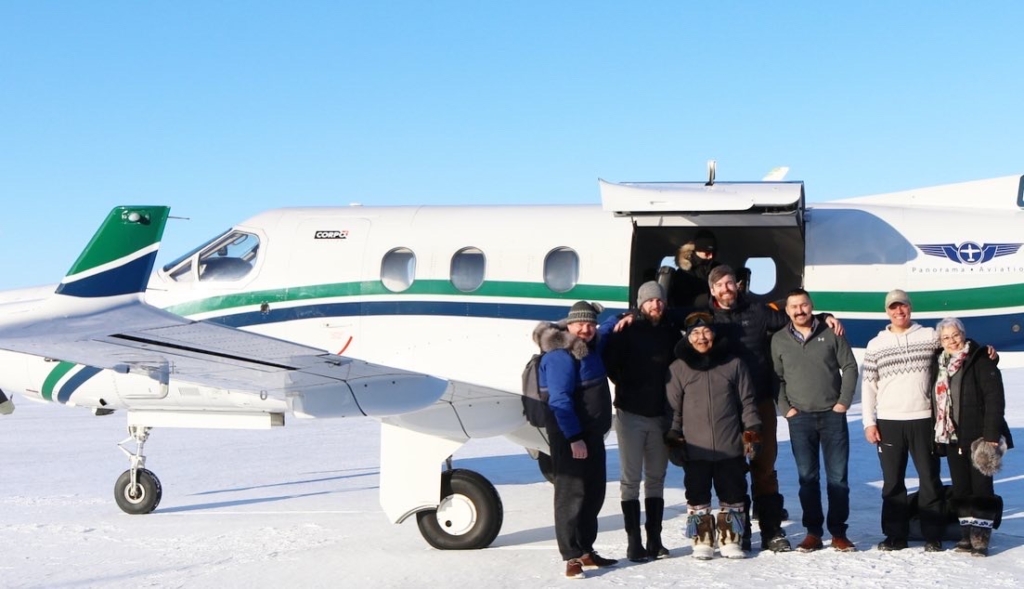 Qikiqtani Inuit Association (QIA) President, P.J. Akeeagok led a community visit to Sanikiluaq this week to share information about QIA's work and speak to the community about their priorities for 2020. President Akeeagok was joined by a team of senior staff including Eva Aariak. QIA's team met with members of the Hunters and Trapper's Organization, the Mayor and council. The team also hosted an open house for all Sanikiluaq Inuit and hosted a workshop for students at the High School.
Our trip began with a meeting at the Hamlet chambers on January 27 with approximately 20 community leaders. The meetings provided an opportunity for QIA to discuss the model used to secure the Tallurutiup Imanga and Tuvaijuittuq Agreements and to hear from the community about their plans.
Later that evening, community members gathered at the community hall for QIA's open house. The gathering opened with a meal of country food and other treats provided by QIA, the Hunters and Trappers Organization, and the Co-op.
After the food, QIA staff presented a short video and PowerPoint highlighting our work in 2019 and outlining our programs and projects for 2020. The evening ended with a draw for door prizes including a sealskin, a laptop and gift sets of Inuktitut music and books published with support from QIA.
The next morning, QIA's team visited Patsaali High School to present a workshop to all students from Grades 7 to 12, which included our 2018-19 year in review video. We also conducted a short workshop on our programs and discussed opportunities for youth such as our Scholarship and Q-STEP program.
The visit concluded with an on-the-land trip which was hosted by the HTO. Our team had a chance to taste some of the amazing seafood available in Sanikiluaq and learn a bit more about the wildlife in the region.
Thank you for being so welcoming Sankiluaqmuit, we are already looking forward to our next visit with you!