QIA hosts first Qimuksiqtiit Regional Gathering in Iqaluit
From November 16th – 18th Qikiqtani Inuit Association welcomed close to 50 dog teamers from across the region to Iqaluit to share their joy and knowledge of dog teaming.
The gathering launched on Monday evening with a meet and greet for all participants.  The official agenda began on Tuesday where participants spent the morning learning about the history of the Qikiqtani Truth Commission and QIAs new Saimaqatigiingniq programs. In the afternoon, participants took part in a "Learning from the Past" seminar, which helped foster a more fulsome and shared understanding of the history of dog teaming in the region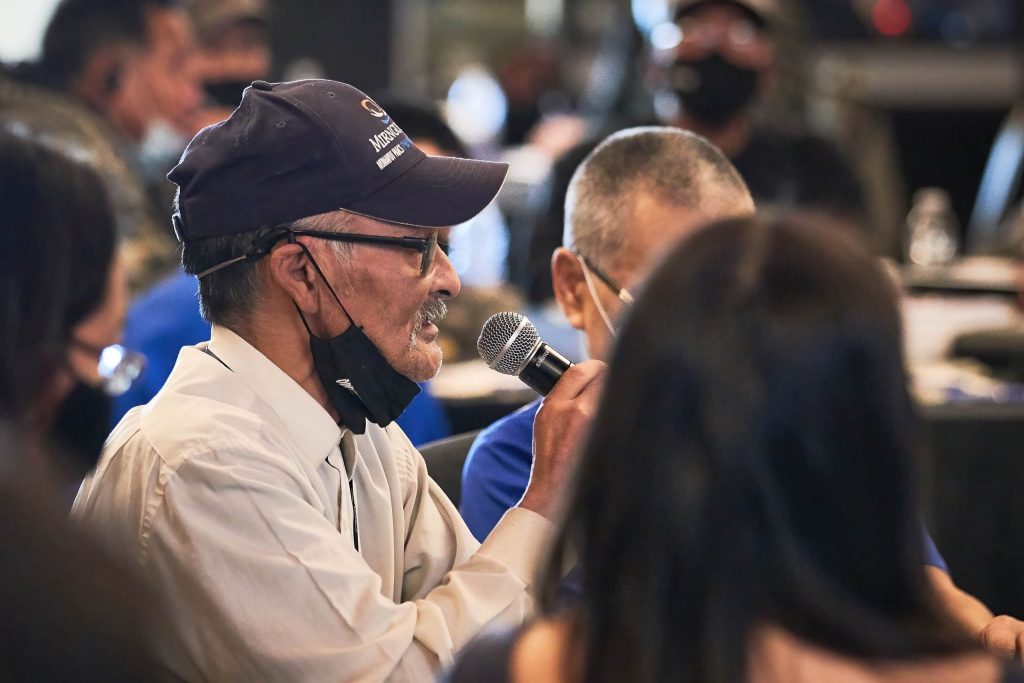 On Wednesday, participants learned more about QIA's Qimmiit Revitalization Program and how the organization is supporting dog teamers throughout the region. Participants also learned about the continued excellence of the Nunavut Quest and expressed much interest for a similar race in the South Baffin area.
Young dog teamers Devon Manik and Denise Malliki impressed the gathering with their experiences of becoming dog team owners. Devon, 20, is a full-time hunter from Resolute Bay who uses his team to harvest for family and his community. Denise, while no longer a full-time dog teamer, was the first female winner of the Nunavut Quest. She shared her experiences of learning from her father, Paul Malliki, about building and maintaining a team. She also spoke of all the help she received while racing in the Nunavut Quest.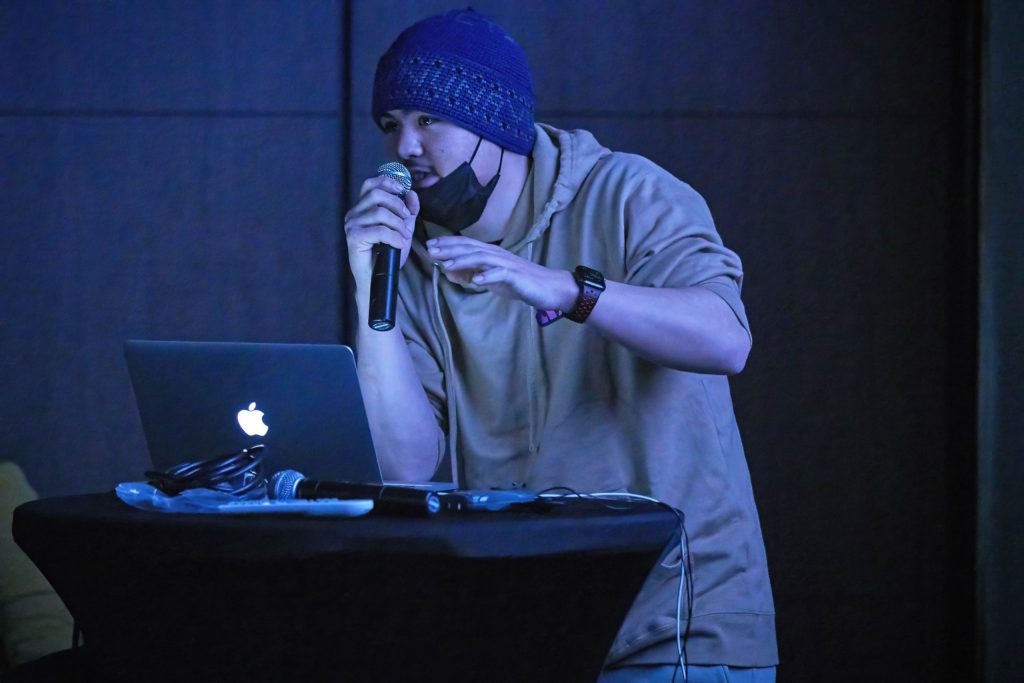 On day three, participants worked together to identify categories of needed support as staff sought additional direction from the group. It was clear that many participants want more opportunities to network and learn from Elders and their fellow dog teamers.
Throughout the event participants young and old were given opportunity to speak and share their experience. This led to many lively discussions on everything from the proper length of rope needed for different terrain, to the naming and logistics of harness building.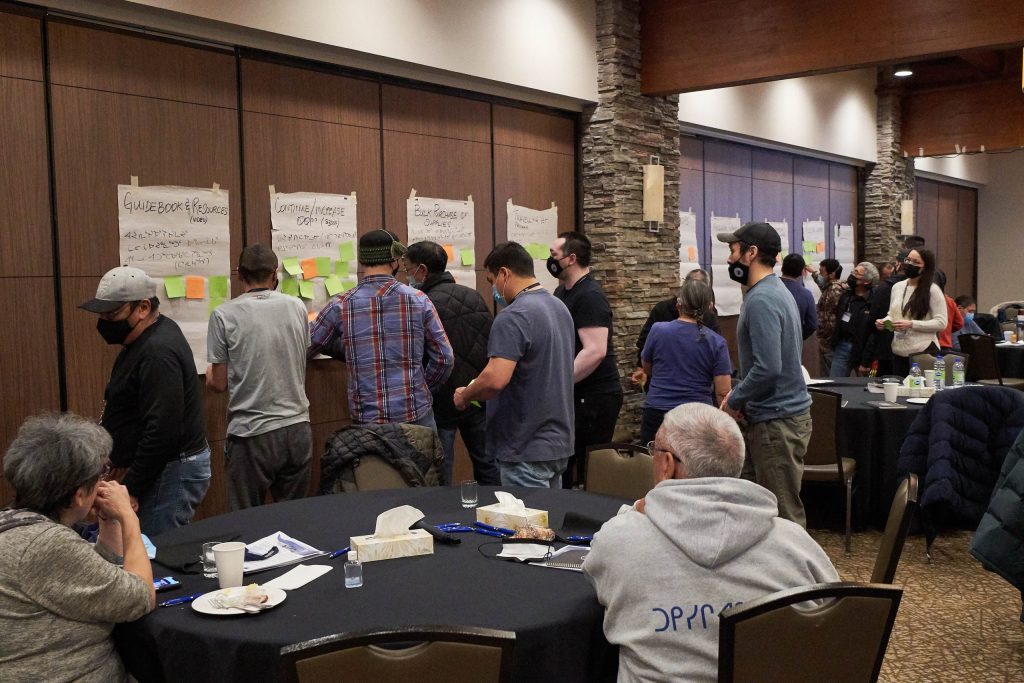 Overall, the first ever Qimuksiqtiit Regional Gathering was a great success. Expert facilitators Mary Wilman and Joelie Sanguya kept participants engaged and on track throughout the week. Many new friendships were formed as everyone shared their stories of dog teaming and their work to revitalize this critical cultural practice.
The gathering was an opportunity for QIA to hear directly from Qikiqtani dog teamers and hear about the kinds of support they need and will support future activities under the Qimmiit Revitalization Program.
The gathering was a direct result of hard work stemming from the Qikiqtani Truth Commission. On August 19, 2019, the Government of Canada finally issued a formal acknowledgement and apology to Qikiqtani Inuit for colonial policies and practices from 1950 to 1975. $2.9 million dollars has been made available for Qimmiit revitalization programming over the next seven years across the region.