QIA helps Nunavummiut move forward in the trades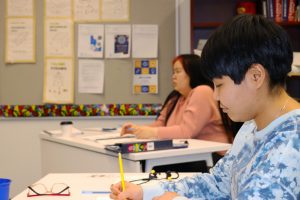 QIA is continuing to help students further their career goals through education.
Six students from across Nunavut are taking part in a 12-week pre-trades program in Iqaluit at Nunavut Arctic College.
This is part of QIA's Q-STEP program, and is meant to give Qikiqtani Inuit career opportunities in the trades.
QIA's pre-trades workshop is also being offered in Pond Inlet and Arctic Bay. Currently, 18 students are enrolled.
The participants will study English, reading, and mathematics comprehension, as well as mechanical and spatial tests required to write the trades entrance exam.
Meet four of the students taking part in the workshop.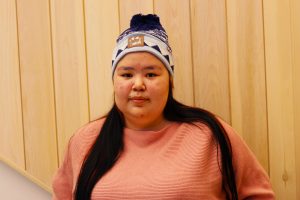 Maiya Nattuk is a 19-year-old from Sanirajak. This program is her first step towards becoming an electrician.
She wants to go back to her community to work, and hopes her story will inspire more women to become tradespeople.
"It's not just for men," she said.
An ad for the program popped up on her Facebook feed. Nattuk saw it, thought it looked interesting, and applied.
Although it's hard for her to be living alone for the first time, Nattuk finds the program really interesting.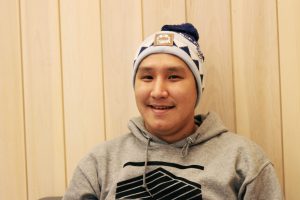 Wally Arnakak is a 27-year-old from Clyde River. He is in the pre-trades program with the goal of eventually becoming a carpenter.
"I made a shed last year with my cousins and couldn't measure well," Arnakak said. "That got me inspired."
Arnakak hopes to use the skills he learns as a carpenter to build a house in Clyde River for his spouse.
He's not sure where he wants to work once a carpenter, but he's considering the Nunavut Housing Corp.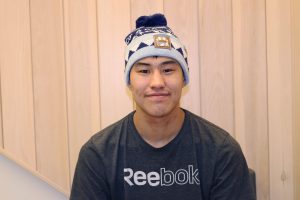 Uriah Alyak is a 20-year-old from Rankin Inlet who has lived in Iqaluit for the past seven years. He's also planning to use the pre-trades program to follow in his father's footsteps and become an electrician.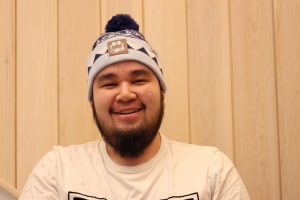 Charlie Panikpak is a 22-year-old originally from Pangnirtung who lives in Iqaluit. He's in the pre-trades program with the goal of becoming a welder.
He took a welding course in high school and learned to make a cigarette disposer, a smoker and other small items. Panikpak wants to start his own welding company in Iqaluit.
This workshop is funded in part by the Government of Canada's Skills and Partnership Fund and Kakivak Association.