QIA celebrates third annual Inuktitut Language Month
Qikiqtani Inuit Association (QIA) celebrated our third annual Inuktitut Language Month with a variety of events and initiatives.
We had a great day at the QIA/Inhabit Media Inc. book signing event, a lot of people had their favourite books signed by the authors!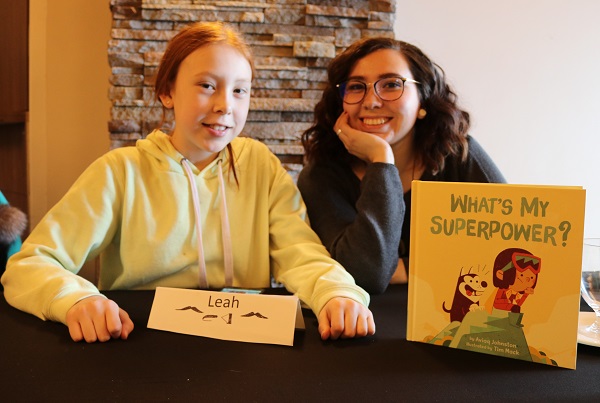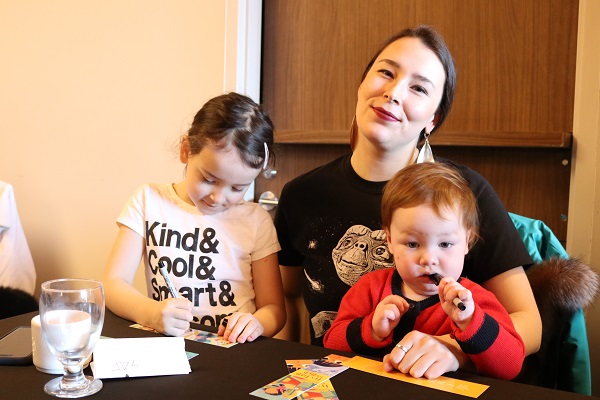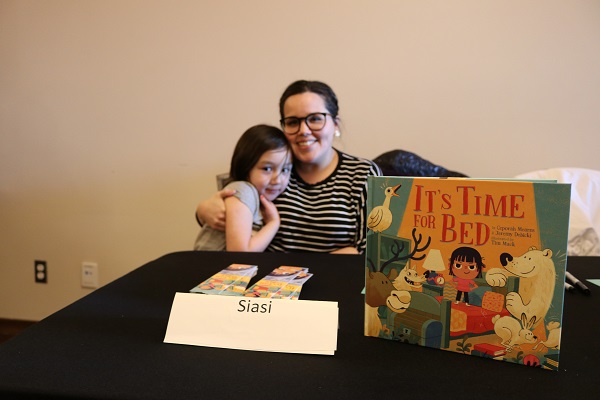 Each day in February QIA introduced a different Inuktitut book published by Inhabit Media with the help of QIA funds on our social media sites (Facebook, Twitter, Instagram). In addition, we also shared free digital download links for each book.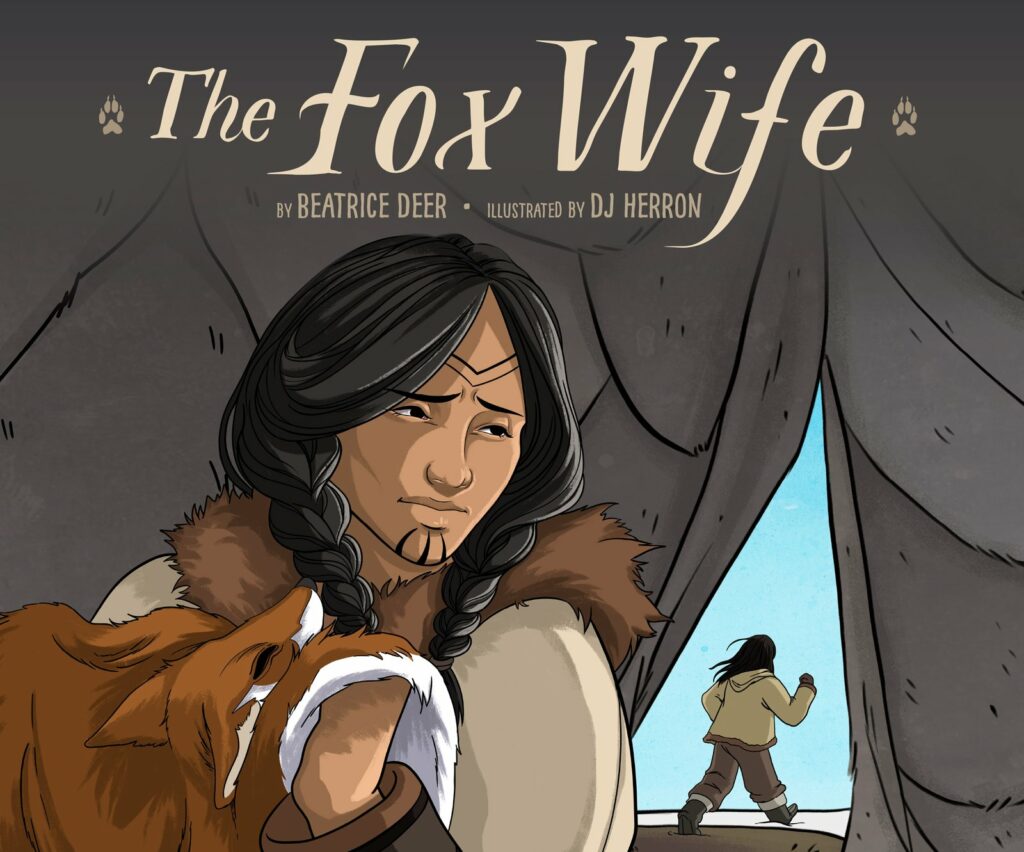 We got some awesome submissions for our song/poem contest. Participants were asked to share an original short song or poem (50 words or less) with QIA on social media (Facebook, Twitter, Instagram) using the hashtag #QIAinuk. First place winner receives $400, second place receives $300, and third place $200.
The contest winners are:
First Prize, $400 winner – Miali Coley-Sudlovenick from Iqaluit. Her poem "Uvva Aijaijaaliuqtuq" (Making of an Aijaijaa) describes traveling by dogsled and taking-in the sights and sounds of the land – an experience that connects the poet to her ancestors.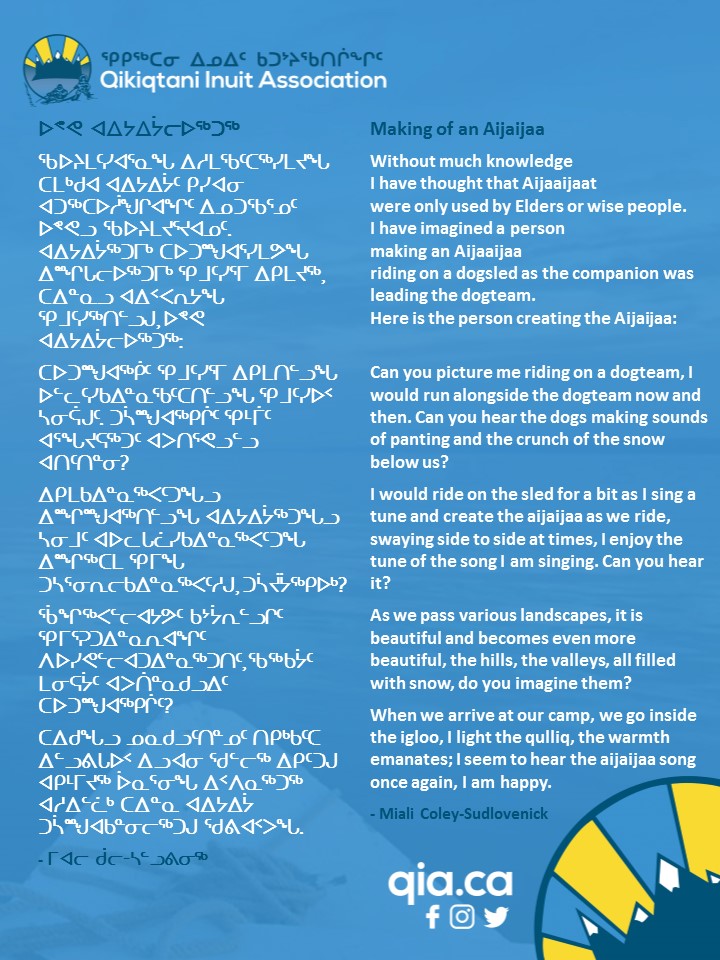 Second prize, $300 winner – Jesse Tuluraqjuk from Igloolik. Jesse submitted a song via email titled "Majurainnari" (Keep Climbing) about following your dreams, being positive and achieving your goals.
Third prize, $200 winner – Becky Han originally from Arctic Bay. Becky submitted a video of a love song titled "Kiligalaaksimajut" (Small Cuts) via Facebook.