QIA announces Ipitiki: improving early childhood in the Qikiqtani region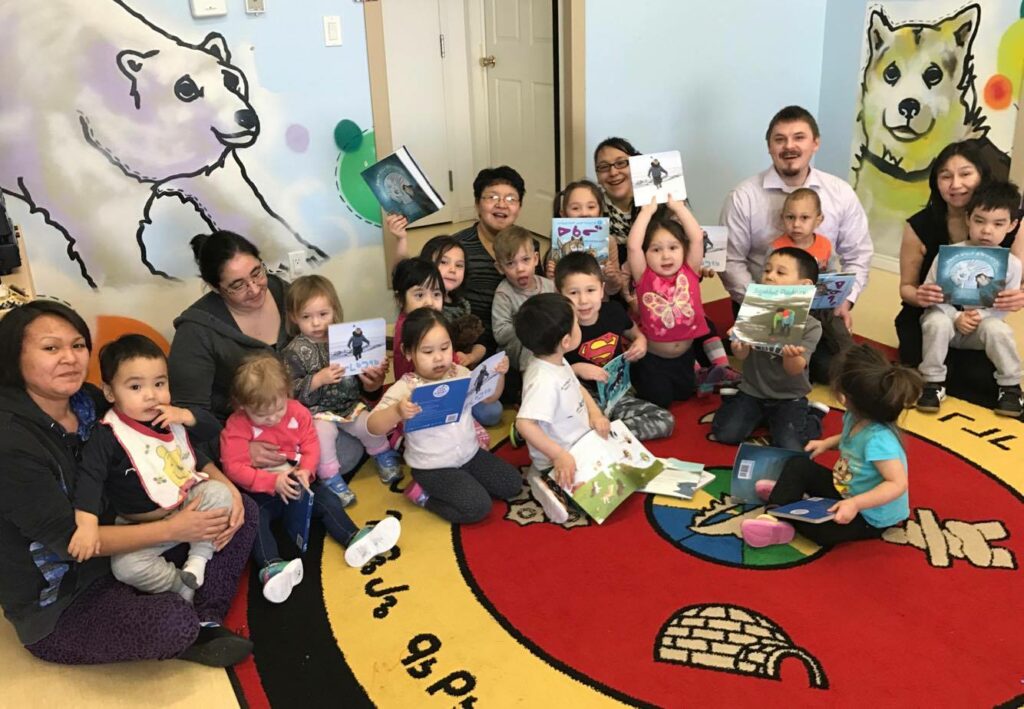 Iqaluit, Nunavut – October 3, 2017 – The Qikiqtani Inuit Association (QIA) is launching ipitiki, a new program aimed at delivering capacity building and increased culturally and linguistically relevant early childcare resources, in 2018-2019.
Under ipitiki, QIA will deliver four projects in Qikiqtani: family literacy packages, an Elders in daycare project, a daycare conference, and training for daycare board members.
"It's imperative that we focus our resources on improving early childhood education and daycares in Qikiqtani," says QIA President P.J. Akeeagok, "investing in daycares means investing in our children and laying the groundwork for their future success."
I pi ti ki is made possible through $500,000 for two fiscal years from Makigiaqta, established by the Makigiaqta Training Corporation as part of the settlement between Nunavut Tunngavik Inc. and the Federal Government.
"This program will go a long way in helping daycares like ours have the resources and tools we need to provide the best education for Inuit children," says Noodloo Peter, educator and daycare manager at Tumikuluit Saipaaqivik daycare.
Description of the projects under the ipitiki program:
Project one – family literacy packages
QIA will create a family resource package
The resource package will be delivered to every child in Qikiqtani entering kindergarten in September 2018
The resource package will include books, games, activity cards and other surprises to support family literacy
Project two – Elders in daycare
This is an initiative that will support Elders involved in daycares in the Qikiqtani
Phase one of this project includes hosting a gathering for key Elders and daycare managers to determine how to best support Elders' involvement in daycares in Qikiqtani
Phase two of the project will use the feedback gathered to pilot an Elders in Daycare project
Project three – Daycare conference
This conference will bring together daycare managers working in Qikiqtani
The conference will provide an opportunity for 3-5 days of training and professional development for daycare managers in Qikiqtani
Project four – Training for daycare board members
QIA will work with stakeholders to gather information on what areas of training are needed and the key priorities for daycare providers
Based on feedback gathered QIA will develop customized training for a number of daycare boards across the region
For more information, please contact:
Sima Sahar Zerehi,
Director of Communications,
Qikiqtani Inuit Association
szerehi@qia.ca
(867) 975.8413
1.800.667.2742