Q-STEP Work Readiness Program Offered Online
Since 2017, the Q-STEP Work Ready Program has been at the core of QIA's training. About 300 Inuit have completed this training and many have found employment or enhanced their skills.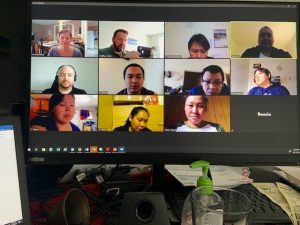 Usually, Q-STEP participants travel away from their home communities to take part in the five-day Work Readiness Progr
am. Due to COVID-19 travel restrictions, QIA temporarily adapted this Program to an online format. We worked with the Government of Canada and Baffinland Iron Mines Inc. to provide computers and internet access to participants. The online Q-STEP program was successfully delivered in Igloolik, Pond Inlet and Arctic Bay.
QIA plans to continue to offer the Work Readiness Program online, as well as in-person in Sanirajak, Igloolik, Clyde River and Iqaluit in the next few months.
Meet a few of the Q-STEP Work Readiness participants:
Joasai Kublu, 52, Igloolik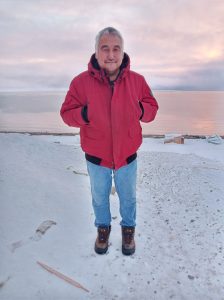 Igloolik's Joasia Kublu was one of the participants in the online Work Readiness Program. This was his first time in a Q-STEP training. Hearing about the online program through a community radio broadcast prompted Joasai to take steps towards his goal of completing the Q-STEP Heavy Equipment Operator training by first completing the Work Readiness Program. Previously, Joasia has worked with the Hamlet of Igloolik as the Director of Public Works.
"It was really positive, I never had that kind of training before. It went beyond just working relations, there was personal stuff that we could use, like how to manage finances. There are a lot of Q-STEP programs that are available that I didn't know about."
Sheila Okkumaluk, 48, Igloolik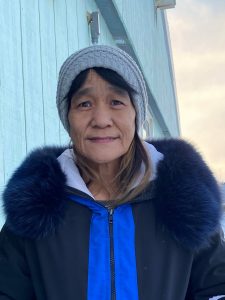 Igloolik's Sheila Okkumaluk also completed the online Work Readiness Program. This was also her first time in a Q-STEP training. Sheila worked at a camp site previously as a dishwasher. She is hoping for a job in administration. Sheila heard about the Q-STEP online training through an advertisement on Facebook.
"It was good, I would recommend it to others. I enjoyed talking with other people and learning new things."
List of Work Ready Programs in Qikiqtani communities during fall/winter 2020:
In-person training:
Sanirajak: October 26 – 30
Igloolik: November 9 – 13
Clyde River: November 23 – 27
Iqaluit: December 7 – 11
Online:
Pond Inlet: November 2 – 29
Arctic Bay: October 26