PUBLIC SERVICE ANNOUNCEMENT: QIA Annual General Meeting and feast in Iqaluit
DATE ISSUED: October 4, 2019
EVENT: QIA Annual General Meeting and feast in Iqaluit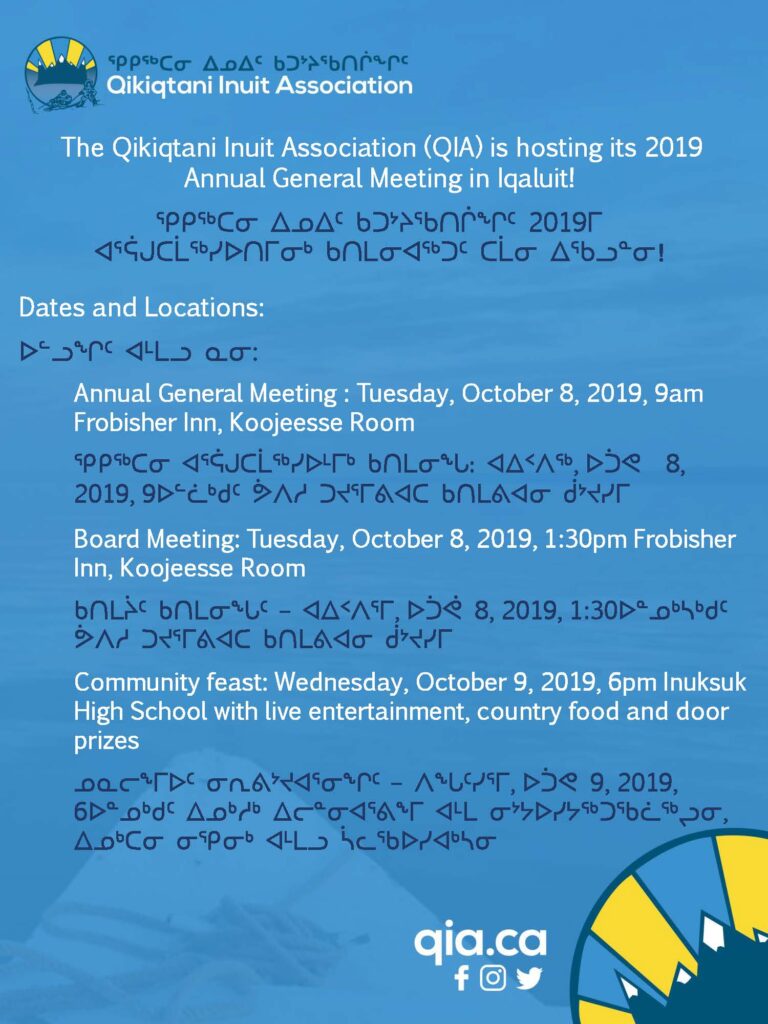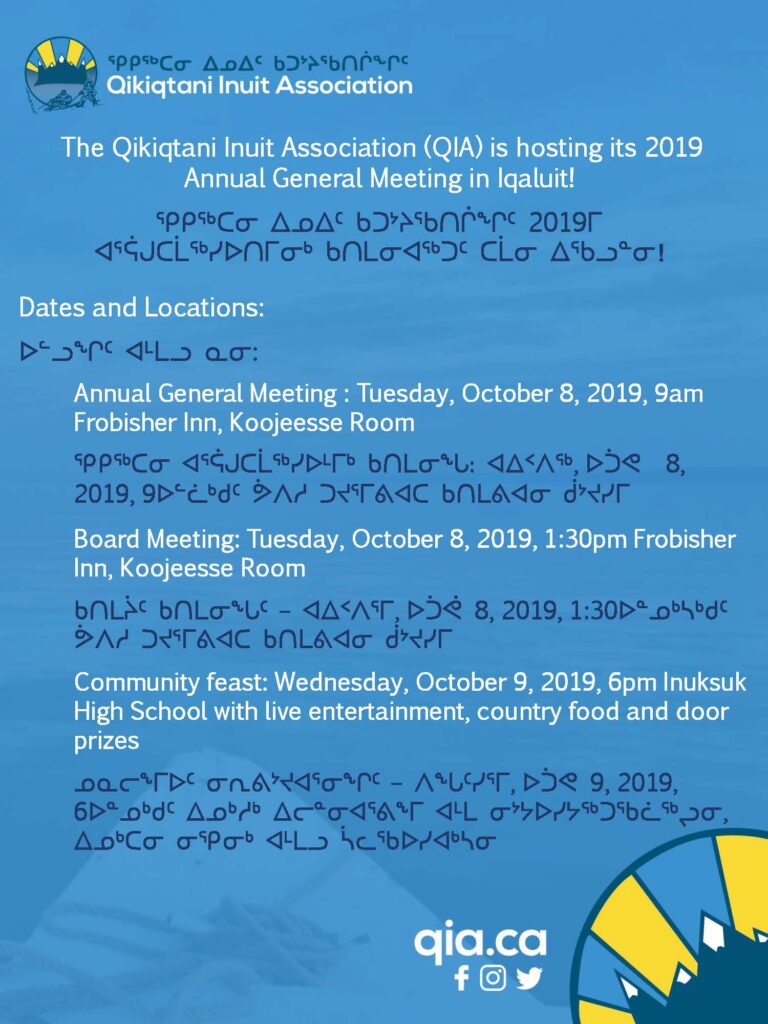 DATE AND LOCATION:
AGM – Tuesday, October 8, 2019, 9am, Frobisher Inn, Koojeese room
Board Meeting – Tuesday, October 8, 2019, 1:30pm, Frobisher Inn, Koojeese room
Community Feast –Wednesday, October 9, 2019, 6pm, Inukshuk High School
The Qikiqtani Inuit Association (QIA) is hosting its Annual General Meeting in Iqaluit. The board gathering will include a community feast.
The board meeting agenda includes reports on next steps on delivering benefits related to the Agreements on Tallurutiup Imanga National Marine Conservation Area and Tuvaijuittuq Marine Protected Area.
QIA's annual publications such as the Qikiqtani Inuit Association 2018-2019 Annual Report and the 2018-2019 Benefits and Legacy Fund Annual Report will also be released at the AGM.
The AGM and board meetings are open to the public, the draft agenda is available on our website.
QIA will also be hosting a community feast in Inukshuk High School on Wednesday, October 9 at 6pm – everyone in the community is invited for country food and door prizes.
For media inquiries, please contact:
Sima Sahar Zerehi
Director of Communications
Qikiqtani Inuit Association
(867) 975.8413
1.800.667.2742