Public Service Announcement – Open house meet and greet with QIA President in Sanikiluaq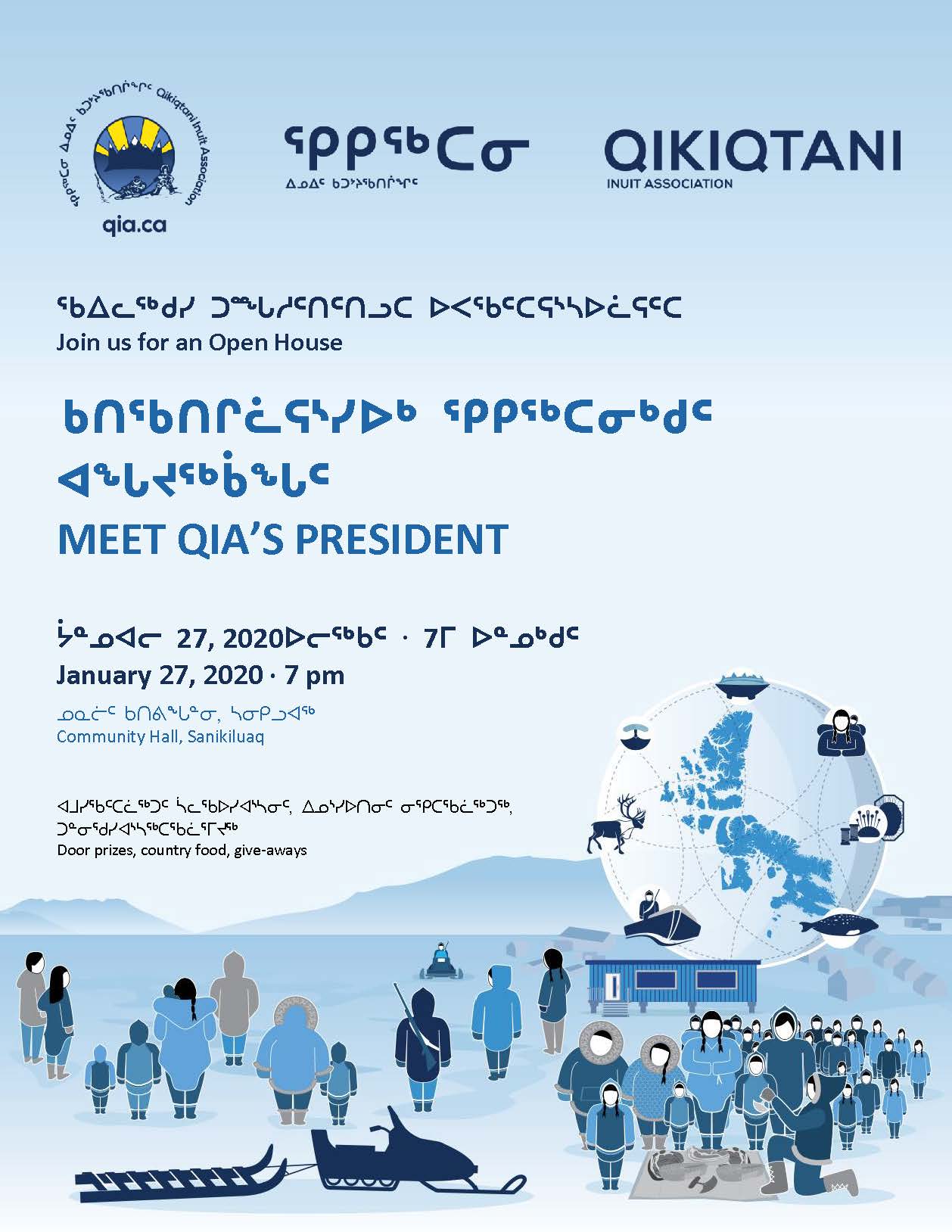 DATE ISSUED: January 17, 2020
EVENT: Open house meet and greet with QIA President in Sanikiluaq
DATE AND LOCATION: January 27, 2020, 7:00pm at the Community Hall in Sanikiluaq
The Qikiqtani Inuit Association (QIA) is hosting an open house and meet and greet in Sanikiluaq. QIA President, P.J. Akeeagok, will be present to speak about QIA's work in the past year and the Association's plans for action in 2020. QIA's team is also eager to hear from Inuit in Sanikiluaq about their priorities and goals for the upcoming year.
Join us at the Community Hall for discussions on our recent projects, upcoming programs and opportunities. We want to hear about your priorities and we are looking forward to spending some time with you. The open house will include sharing country foods and draws for doors prizes such as a laptop and seal skin.
QIA's team will also meet with members of the Sanikiluaq Hunters and Trappers Association, hamlet council as well as conduct a workshop at Paatsaali school.
For more information, please contact:
Sima Sahar Zerehi,
Director of Communications,
Qikiqtani Inuit Association
(867) 975.8413
1.800.667.2742