PSA: QIA's information session for Q-STEP and Tuttarvik in Iqaluit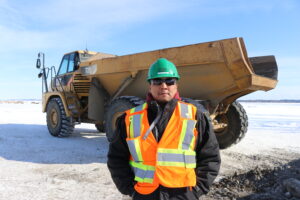 FOR IMMEDIATE RELEASE
QIA's information session for Q-STEP and Tuttarvik in Iqaluit
Date issued: March 29, 2018
Location: Northmart and Arctic Ventures Marketplace
Date of information session: April 4 and 5, 2018
Time: 5pm to 6pm
The Qikiqtani Inuit Association (QIA) is continuing community visits in the Qikiqtaaluk to give information sessions on QSTEP – the Qikiqtani Skills and Training for Employment Partnership programs and to help enroll Inuit in Tuttarvik. On April 4 and 5 our QIA team will be in Iqaluit.
Q-STEP, a new Inuit training and employment project is launched by QIA in partnership with Baffinland Iron Mines with support from the Government of Canada, the Government of Nunavut and Kakivak.
QIA has also created an Inuit Labour Pool Database (Tuttarvik) that will help promote training opportunities, such as Q-STEP, to Inuit and will also assist employers in identifying suitable Inuit candidates for employment and training opportunities
By joining Tuttarvik, individuals will automatically have their resume information saved to link them with new and upcoming employment opportunities across the Qikiqtani region.  Additionally, individuals will become eligible to participate in training and education opportunities.
For more information, please contact:
Sima Sahar Zerehi, Director of Communications
Qikiqtani Inuit Association
(867) 975.8413, 1.800.667.2742