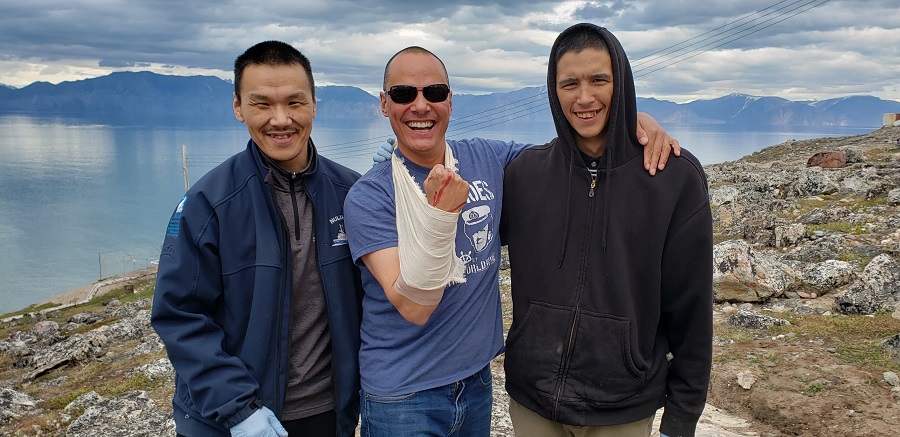 Community monitors and residents from Pond Inlet participated in wilderness first aid training from July 30 to August 1. This training ensures safety and well-being of those heading out on the land as well as building skills and capacity in the community.
The training follows a recent-call out for applications for the Pond Inlet Community Monitoring program. QIA successfully recruited three returning monitors and three new monitors to the program for the open water season, all from Pond Inlet. Although our monitors are already experienced with hunting and traveling on the land, they are gaining new skills with monitoring. For example, the monitors conduct wildlife surveys in addition to other tasks and responsibilities.
QIA will continue to offer training in order to build a strong monitoring program for residents of Pond Inlet. In addition to the training that we recently completed, we are planning to introduce peer-to-peer training where more experienced monitors are partnered with new monitors to enhance their learning.
There will be more training after the open water season in the fall, visit our website and social media for further updates.