Update on Pond Inlet Community Based Monitoring Project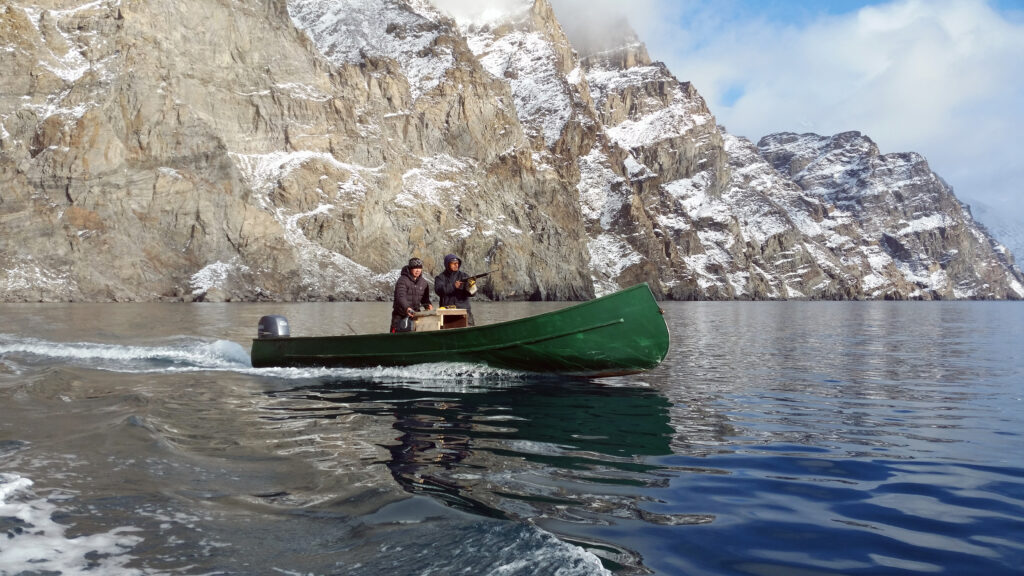 The Pond Inlet Community Based Monitoring Project we started last year is growing and will run for at least two more years.
Throughout the past year, six community monitors participated in the project. They have conducted three seasonal training sessions, one in spring on the sea ice, one in the fall in the open water season, and one in the winter during the dark season.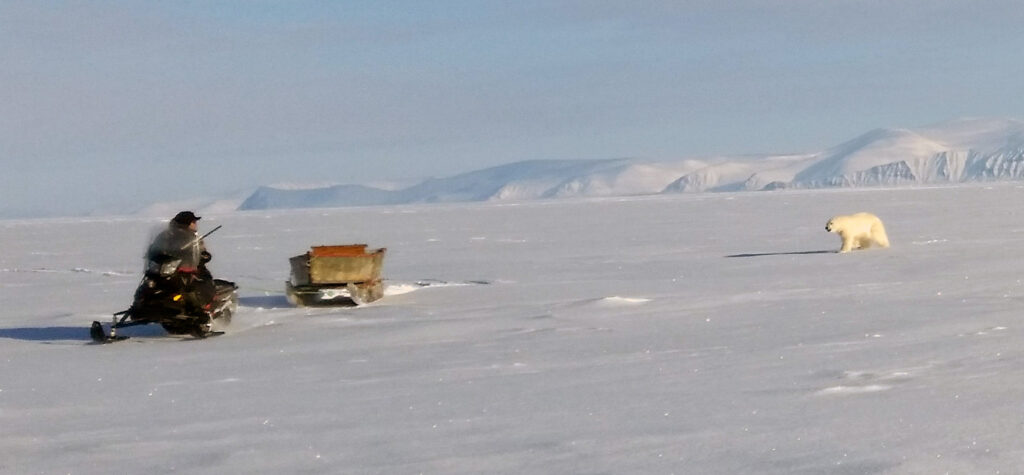 Training included GPS use, navigation as well as data collection techniques and procedures. Each session was accompanied by a field exercise involving both QIA staff and Pond Inlet monitors. On one occasion, however, there was an uninvited guest.
"Our team was near the floe edge waiting for seals and we saw a polar bear in the distance," recounts Steven Lonsdale, one of the QIA staff leading the program. "Over the period of an hour he got closer and closer to the point where we had to drive him off."
As part of their duties the monitors harvest animals to record their state of health by observing fat content and any indication of injuries. The monitors are also noting the areas of land or sea ice used for harvesting activities over the course of the year.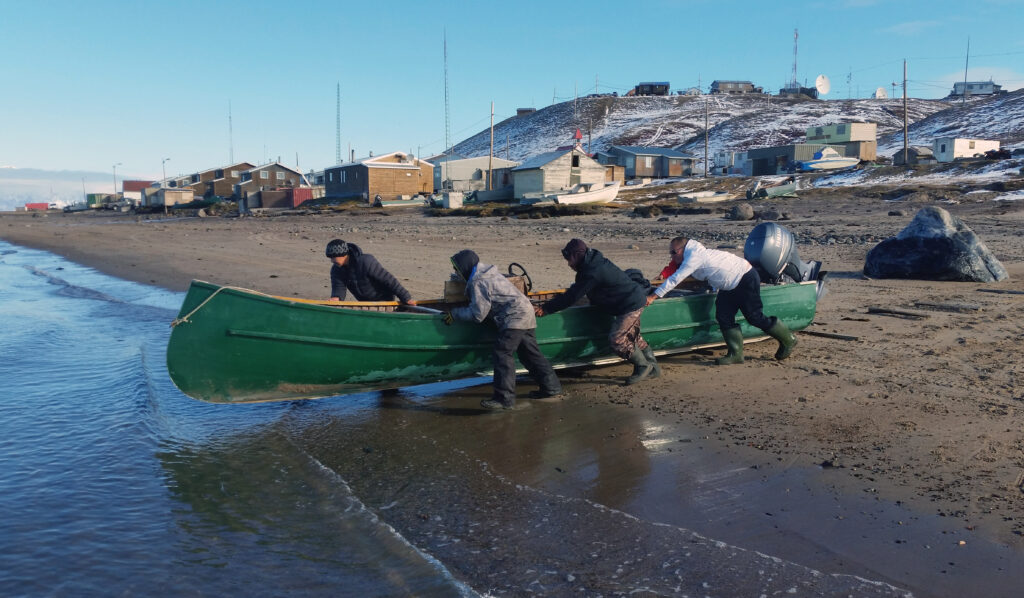 A total of 199 animals were harvested over the course of the three seasons, including one unusually large seal.
"We caught a giant seal," recalls Lonsdale. "The size of a narwhal – it was so big – it took four of us to haul it onto the boat."
The winter months were more challenging for the team because of the prevailing conditions.
"Hunting in 24-hour darkness was a challenge," explains Lonsdale, "it was so dark we had to find seal holes by listening for the sound."
The group has completed follow-up meetings and presentations in Pond Inlet with the monitors and Hunters and Trappers Organization. The team is hoping to have another training session before the end of the open water season this year.
As the project moves into the second year, we will focus on capacity building with a lot more training for the monitors. The monitors will take on more responsibilities by conducting biometric measurements of harvested animals, compiling observational data of wildlife and their seasonal movements, as well as gathering data on invasive species such as killer whales. The monitors will also collect tissue and blood samples from harvested animals for ongoing health monitoring.
The Pond Inlet Community Based Monitoring Project is funded by the Government of Canada through the Indigenous Community-Based Climate Monitoring Program.