Nunavut News: Q-STEP and recruitment is going full steam ahead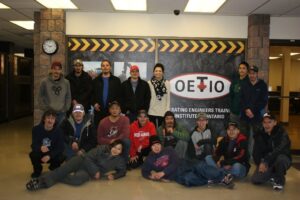 Story by– Michele LeTourneau
The Qikiqtani Inuit Association is touring the region to
offer information on Q-STEP and Tuttarvik.
Q-STEP stands for Qikiqtani Skills and Training for
Employment Partnership, and Tuttarvik is the Inuit Labour
Pool database being compiled. Q-STEP was launched in November
in partnership with Baffinland.
"By joining Tuttarvik, individuals will automatically link
their resume to upcoming employment opportunities across
the Qikiqtani region. Additionally, participants will become
eligible to take part in training and education," states the news
release.
QIA staff have already been to Kimmirut and Sanikiluaq in
February and have plans to visit Resolute Bay and Grise Fiord
in early March.
Read more on page 12 of the pdf.