Nunatsiaq News: New Nunavut training fund to boost Inuit jobs in mining sector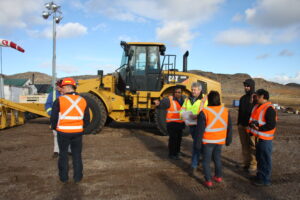 The Qikiqtani Inuit Association is kickstarting a $19-million employment program for Baffin Inuit with new funding from the federal government and Baffinland Iron Mines Corp.
The QIA announced the new Qikiqtani Skills and Training for Employment Partnerships, or Q-STEP, Nov. 15, which aims to train hundreds of Inuit to work in the mining sector.
The four-year program will operate with a $19-million budget: $7.9 million from Ottawa and $9.4 million from Baffinland, which runs the Mary River iron mine about halfway between Pond Inlet and Igloolik.
…