Nunatsiaq News: Inuit org plans big boost to Inuktitut literacy this year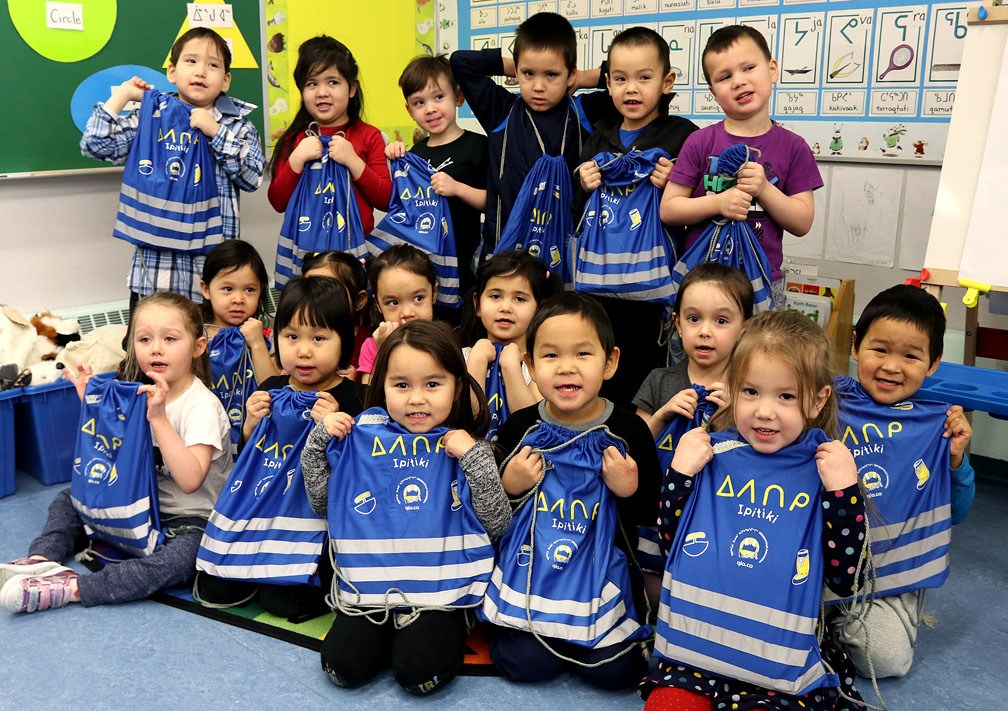 Thanks to a new project from the Qikiqtani Inuit Association, each kindergarten pupil in the Qikiqtani region will get a package of goodies this year that's aimed at encouraging family literacy.
The family literacy effort is part of a QIA program called Ipitiki, which focuses on early learning and childcare.
"The family literacy initiative aims to encourage more Inuktitut speaking within homes, where both children and parents/guardians can enjoy fun activities while learning new Inuktitut words and phrases," QIA said in a news release.
The package includes:
An Ipitiki backpack
An activity booklet
Daily activity cards
Inuktitut syllabic cards
A CD of Inuktitut children's songs
Home vocabulary stickers
Inuktitut books
"I'm excited about this program because it pushes forward QIA's commitment to early childhood learning and provides real tools for families to keep Inuktitut strong in their home," QIA President P.J. Akeeagok said in the release.
Read full article here