Nunatsiaq News: Inuit org blasts Baffinland for expansion plan information gaps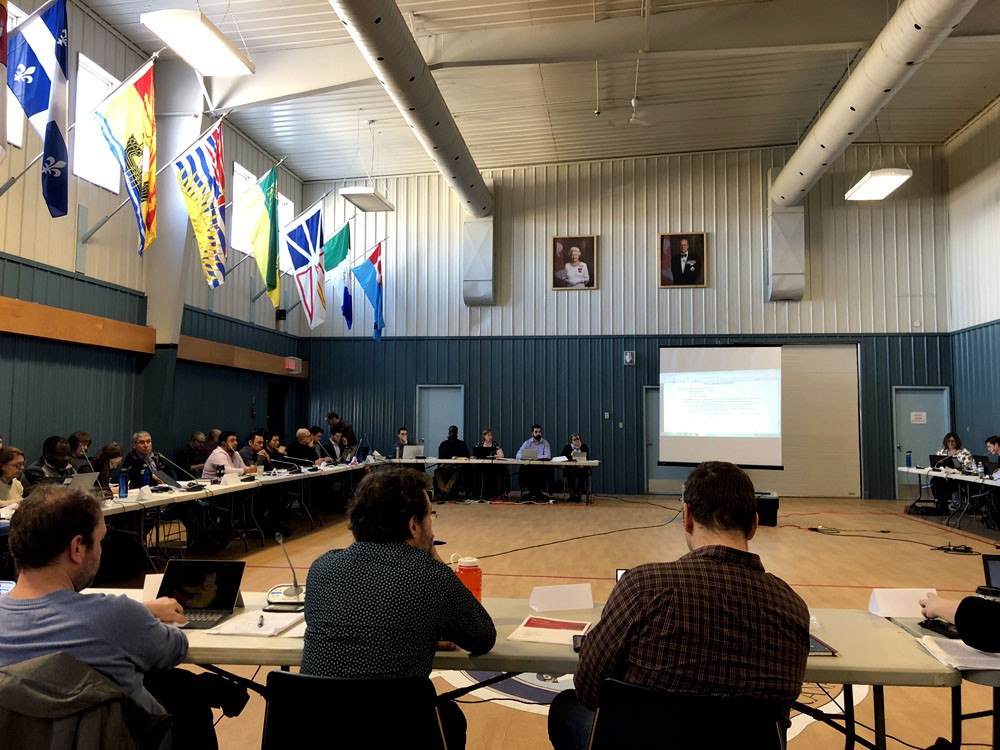 In a strongly worded letter to the Nunavut Impact Review Board, the Qikiqtani Inuit Association has blasted Baffinland Iron Mines Corp. for multiple failures in providing information required for an environmental and socio-economic assessment of the company's railway-based phase-two expansion plan for its Mary River iron mine.
QIA told the review board they don't have enough information from Baffinland right now to allow them to adequately represent the interests of Qikiqtani Inuit or prepare for a public hearing that the review board proposes holding in Pond Inlet, starting this Sept. 16.
"We are not confident we have the required technical information that is necessary to proceed to a hearing at this point in time," Jeremiah Groves, QIA's executive director, said in a letter dated April 15.
The missing information that QIA complains about was supposed to have been provided to stakeholders prior to a set of technical meetings held earlier this month in Iqaluit, from April 8 to April 10.
On the last day of those meetings, Levi Barnabas, a QIA board member from North Baffin, said the review board's assessment of the phase-two project is moving too quickly and that there are still too many unanswered questions.
In their April 15 letter, QIA does not explicitly propose a re-scheduling of the September public hearing—but they do request "direction from the board on the path forward."
Read full article here