New look, new features – QIA fall 2019 newsletter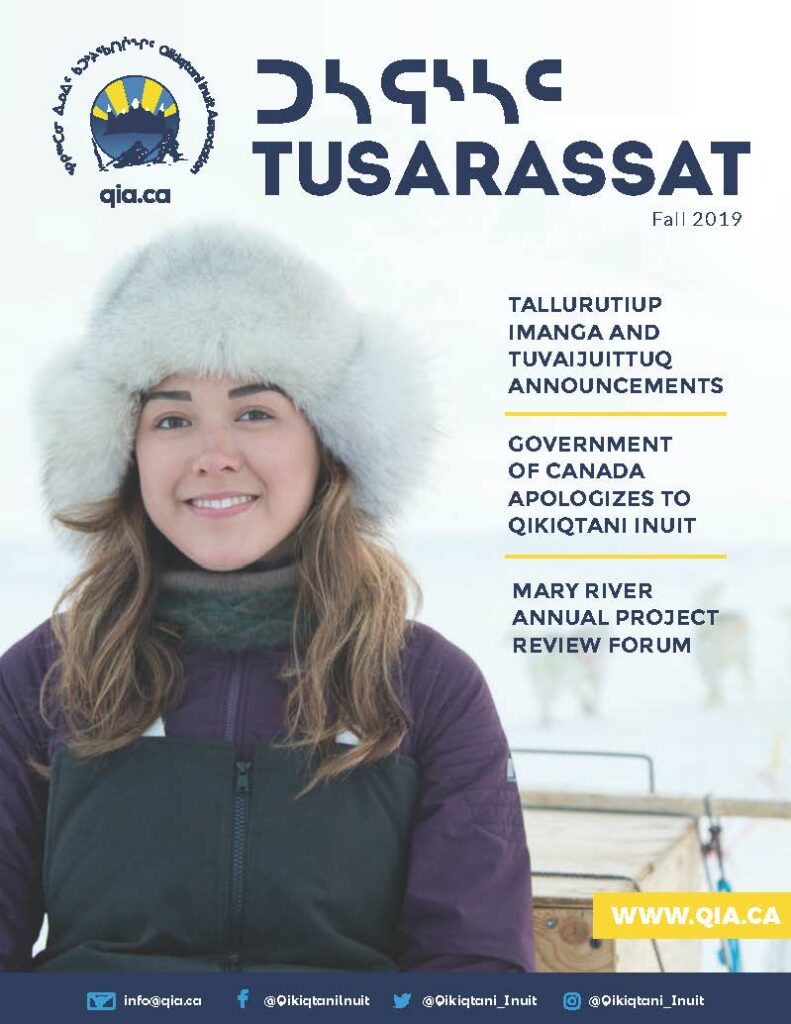 QIA's fall 2019 newsletter, Tusarassat, is now available in both print and online.
We have redesigned Tusarassat with a new look and brand-new features. This is the first QIA newsletter which features profiles of Inuit who are doing exceptional work in the Qikiqtani Region.
Checkout the profile on Iqaluit's Laura Churchill, who is raising a dog-team, as a way to re-connect with the land and her roots.
This issue also includes an article about QIA's On-site Environmental Monitor, Adam Aliqatuqtuq and his journey through the Akshayuk Pass near Pangnirtung with a group on Inuit youth.
As always, our newsletter is full of photos and information about all our work across the Qikiqtani Region – check out the issue to learn more about what we have been up to for the past few months.