Meet QIA's new Community Directors
QIA held an election in December 2020 for a number of positions including Community Directors for Arctic Bay, Pangnirtung, and Qikiqtarjuaq. We also have a new Community Director in Pond Inlet. Here's some information on our new Directors.
Jeremy Tunraluk – Arctic Bay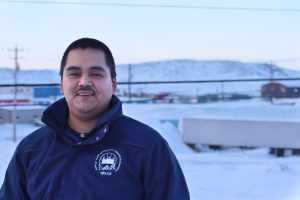 Jeremy Tunraluk is the new Community Director for Arctic Bay.
Tunraluk was born and raised in Arctic Bay. He has always been interested in politics, and works as a constituency assistant for MLA David Akeeagok. He was also elected to Arctic Bay's hamlet council in 2019. Tunraluk is an avid carver and jewelry-maker who works predominantly with ivory, he also loves to spend time on-the-land harvesting wildlife.
Tunraluk married Debbie Tunraluk last summer, they have four kids, Nate, Sarah-Laura, Zoey and Ivory.
Charlie Qumuatuq – Pangnirtung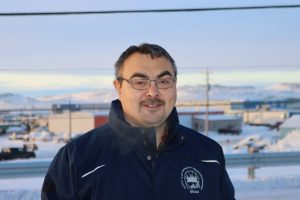 Charlie Qumuatuq is the new Community Director for Pangnirtung.
He was born and raised in Pangnirtung. He recently graduated from the Environmental Technology Program at Nunavut Arctic College in Iqaluit and now works as a Conservation Officer in Pangnirtung.
Qumuatuq is interested in helping Inuit, that's why he ran for the position of QIA Community Director.
He lives with his wife, Naomi. They have three children. Qumuatuq likes to be out on-the-land, and to cook country food.
 Stevie Aulaqiaq – Qikiqtarjuaq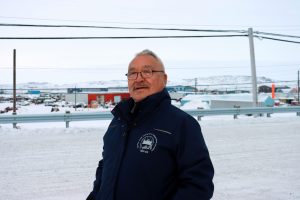 Stevie Aulaqiaq is the new Community Director for Qikiqtarjuaq. He was born in Pangnirtung but he was raised in Qikiqtarjuaq where his family relocated.
This is Aulaqiaq's third term as a QIA Community Director, he also served this role for two-terms starting in 2008.
Aulaqiaq has been a school community counsellor for over five years. In the summertime he is a cultural biologist for the cruise ship companies, providing tours for visitors.
Aulaqiaq lives with his wife, Mary. He has two sons and a couple of grandchildren. He is a foodie who enjoys harvesting wildlife.
Katherina Pudluk – Pond Inlet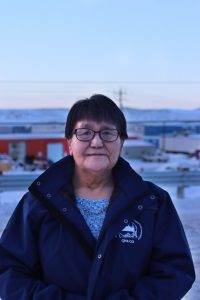 Katherina Pudluk is the new Community Director for Pond Inlet.
Pudluk was born and raised in Pond Inlet.
This is not her first time working with QIA, since 2016 Pudluk served as a women's representative for QIA.
While Pudluk is now retired, she had a diverse career as a probation officer, community outreach worker, health centre interpreter, youth social worker, and secretary and interpreter for the RCMP.
She is widowed and now lives with her son, his partner and grandson. She has five adult children, four grandchildren, and a great-grandchild on the way.