MEDIA RELEASE: QIA Announces Winners of the 2020 Song/Poem Contest
Iqaluit, Nunavut – August 7, 2020 – The Qikiqtani Inuit Association (QIA) is pleased to announce the winners of our 2020 Inuktitut song/poem contest. The contest was part of our Inuktitut Language month activities and solicited entries from all over the Qikiqtani Region.
The winners are usually awarded at the end the Inuktitut Language Month celebrations. We experienced delays this year due to office closures and emergency response initiatives related to the COVID-19 pandemic.
The prizes of $400 first place, $300 second place, and $200 third place are awarded to:
$400 First Place Winner, Jeremy Attagutsiak
Lives in Arctic Bay
Submitted a song called "Isiravin"
The song is about "a person coming in and lighting up the room and lighting up the future with their energy"
He was working on this song for a long time and was motivated to complete the lyrics for our contest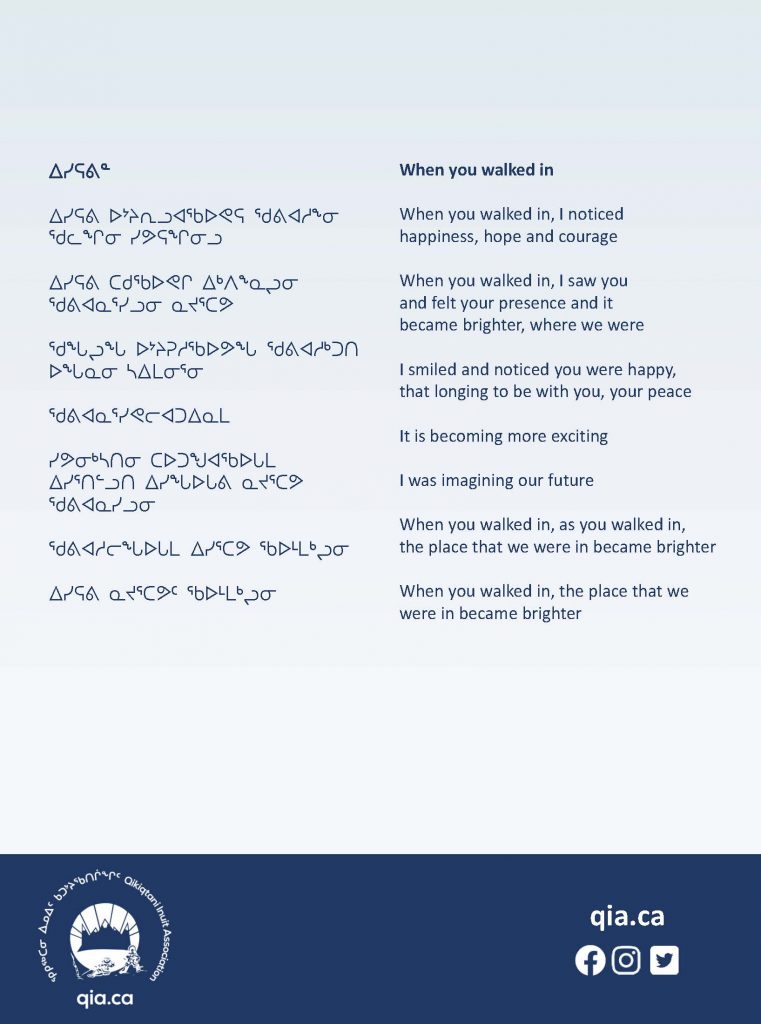 $300 Second Place Winner, Charlie Quasa
Originally from Igloolik
Wrote a poem call "Aqiattuttiapaa" about "going out hunting and fishing during winter and spring, harvesting for the elders and the community, enjoying having a feast with families and friends"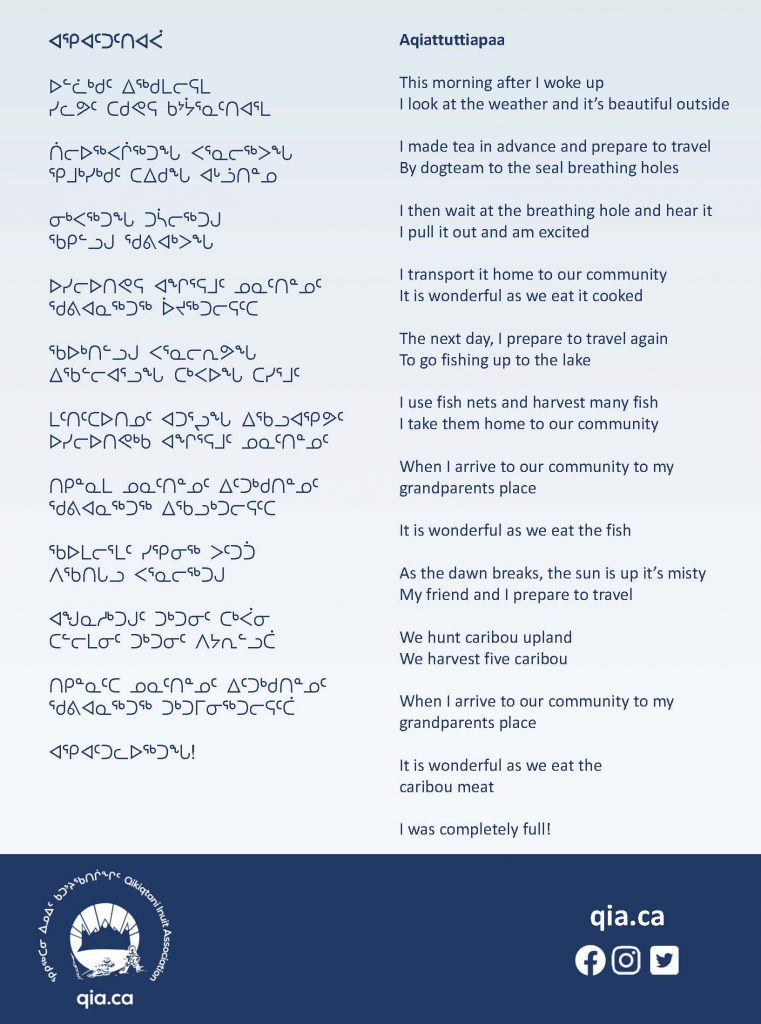 $200 Third Place Winner, Ivan Angili Koonoo and William Koonoo
They are brothers who live in Pond Inlet
Original song "Tullugakuluk" features Ivan on keyboards and William on vocals
The brothers had fun with an improvisational song which they submitted to our contest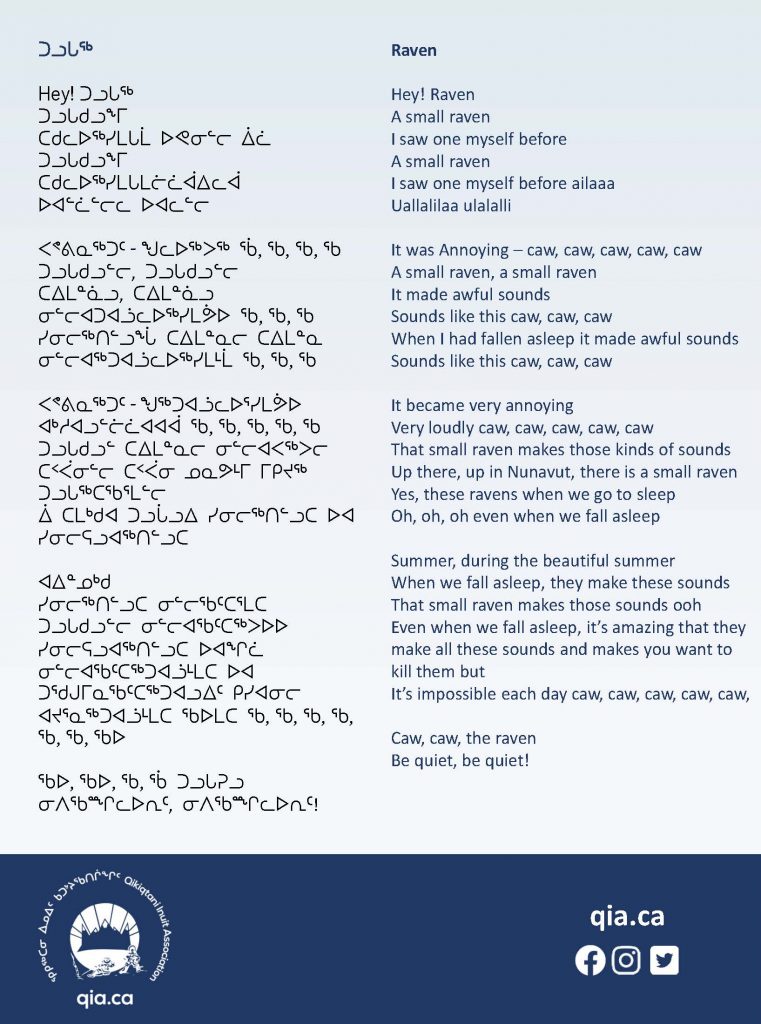 For more information, please contact:
Sima Sahar Zerehi,
Director of Communications,
Qikiqtani Inuit Association
szerehi@qia.ca
867.975.8413 or 1.800.667.2742