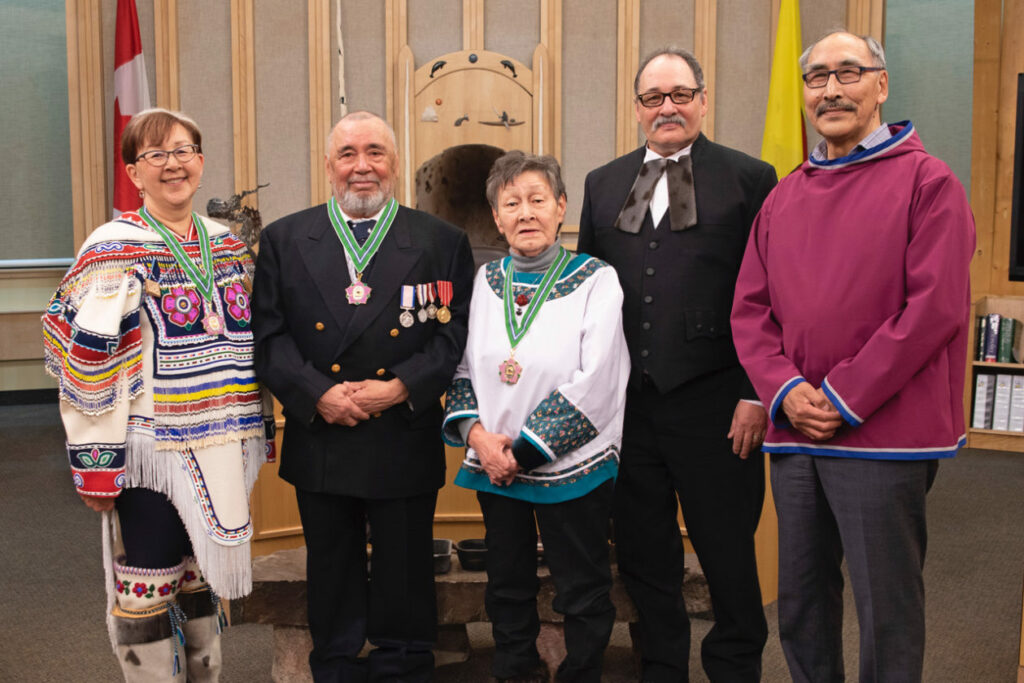 Iqaluit, NU – July 5, 2019 – The Qikiqtani Inuit Association (QIA) extends condolences to the family, friends and fellow community members of the late Ludy Pudluk, who passed away following illness.
"My thoughts are with Ludy Pudluk's family," says QIA President P.J. Akeeagok, "Ludy was a strong leader for Inuit, particularly during the time when the momentum was building for the creation of Nunavut. His dedication to preserving Inuit language and culture was second to none and his work was instrumental in helping all Nunavut Inuit."
Pudluk was a long-time resident of Resolute in the High Arctic. He was first elected to the Legislative Assembly of the Northwest Territories in the 1975 and continued to represent the High Arctic electoral district until 1995 over five terms in office. During this time, he was integral to the economic and social developments that lead to the creation of Nunavut. He was awarded the Order of Nunavut for this work in 2017.
Following his service as a political leader, Pudluk was a strong advocate for communities in the High Arcitc in the management of climate change and the environment. He also sat with many boards during this time, including Qikiqtaaluk Corporation (QC) from 2002-2019 and the Ulu Board that was responsible for QC from 2000-2002.
Pudluk was the type of person who influenced many people and his great wisdom and sense of humor will be missed by all Nunavut Inuit.