BLOG: Qikiqtani Inuit youth get a head start in the Sprouts program.
2021 Sprouts has kicked off led by QIA employees Becky Kilabuk and Tracy Partridge.
Each summer QIA has led this program to give the Sprout leaders and youth the opportunity to learn and grow.
Here are this year's 2021 sprouts leaders!
Matiusi Kunuk
Age: 16
Matiusi is a first-time sprouts leader, his goal is to teach the youth that "Anything is possible, no matter who you are, where you come from, to keep trying and get back up." Lately he has been spending his time outdoors with youth and going on adventures. He enjoys playing hockey and  is scheduled to play Junior A hockey in Alberta. Matiusi has his mind set on making it to the NHL.
Keep it up Matiusi!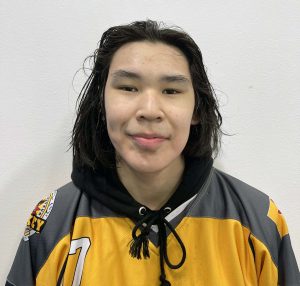 Tapaungai Naglingniq
Age: 12
Tapaungai is in his 2nd year as a Sprout's leader, he hopes to teach the youth to respect one another, share their experiences, and best of all to have fun. Tapaungai enjoys group activities such as tag, volleyball, soccer, and
the parachute game. Tapaungai hopes to live a good lift with joy and happiness, and to share the love with his community.
Keep it up Tapaungai!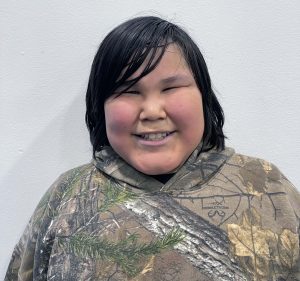 Alaasua Kunuk
Age: 13
Alaasua is in her 2nd year as a sprout's leader, she enjoys working with children, ensures the kids are having fun and knowing they are in a safe place to be themselves. Her goals as a sprouts leader is to teach kids to be friendly and kind to others around them. Her role model is Miali Coley, which has made a positive impact in her life  and has inspired her to be more selfless and kinder. Her hobbies include being on social media and keeping on top of her chores.
Keep it up Alaasua!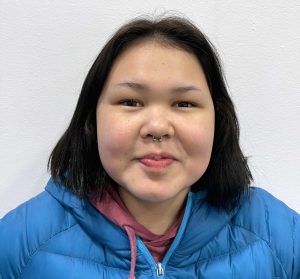 Elaine Kippomee
Age: 14
Elaine is a first-time Sprouts leader. Elaine hopes to teach the children respect and to enjoy and live in the moment. Elaine's hobbies include going for long walks with her friends and listening to music. The quote she stands by is to "never give up" and her role model is her future self who she will always be chasing.
Keep it up Elaine!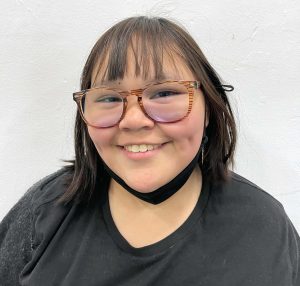 Caniq Allerton
Age 13
Caniq is in his 2nd year as a Sprouts leader, Caniq as a sprouts leader he enjoys cooking and spending time with the children. Caniq's hobbies include reading, figure skating which he's been doing for since he was nine years old. His goal is to become a pilot one day.
Keep it up Caniq!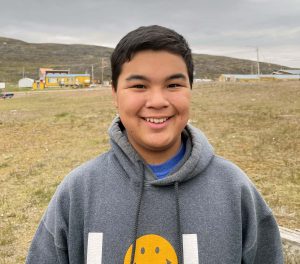 Mikkiga Thomas Naglingniq
Age: 14
Mikkiga is a first-time Sprouts leader. Mikkiga's goal is to teach them to be respectful, his hobbies include hockey, string games, basketball and going for walks. Role model is Matt Duchene, Mikkiga's favorite quote is "Keep going'.
Keep it up Mikkiga!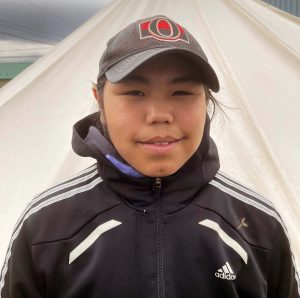 QIA is proud to fund the SPROUTS Summer Day Camp Program. This program provides care, fun and education for children aged 5-9, special helpers (ages 10-12) and staff (ages 13-18). SPROUTS runs annually in Iqaluit for four to six weeks during July and August. Sprouts was first initiated in 1996 and has become an annual program in Iqaluit. QIA works with communities to run similar programs in the Qikiqtani communities.