BLOG: Qikiqtani Inuit Association's School Food Program bolsters food programs in schools across the region
The Qikiqtani Inuit Association distributed $311,970.85 to the 23 schools in the region for the School Food Program as part of its Covid response plan.
The funding was used to distribute food hampers to students' families, to order country food, and to support breakfast and lunch programs.
School administrators spent the money in ways that best suited the students and communities.
Attagoyuk high school in Pangnirtung spent part of the $10,834.60 it received to order 10 whole caribou.
The meat will be eaten and shared, and students will also learn about the animal in the process.
Nuiyak Elementary School in Sanikiluaq spent part of its $9061.67 on buying food to create mini hampers, to distribute to students and their families.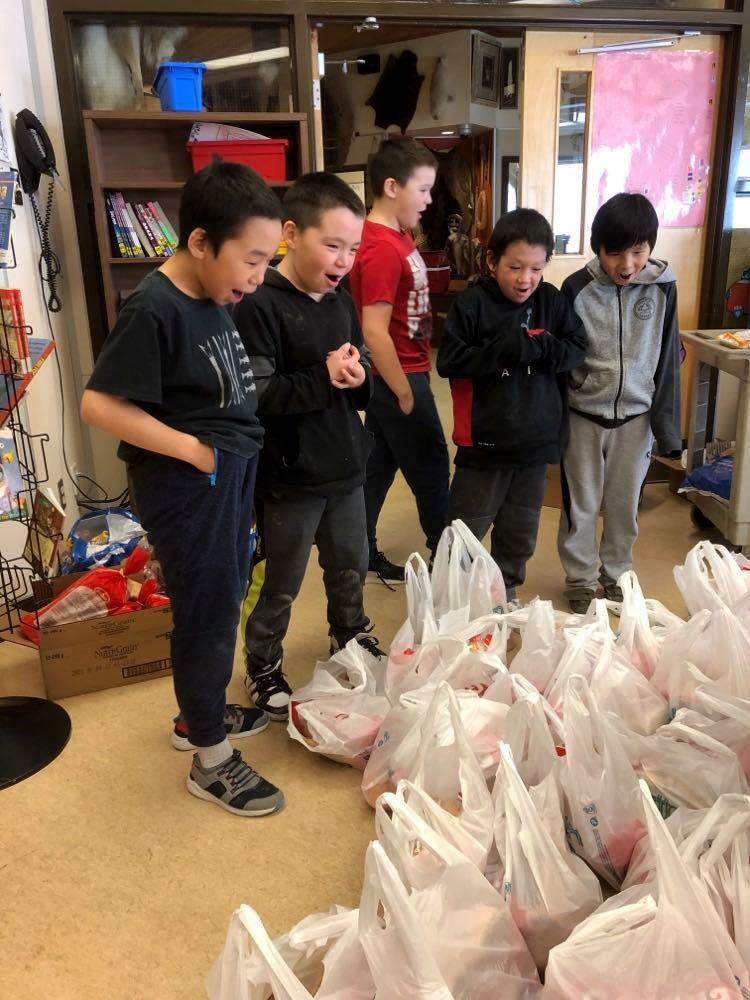 Administrators also bought supplies for smoothies for students to drink at school.
Teachers notice that some students come to school more consistently when food is provided at their school. Teachers also notice increased energy levels in some students.
Money was distributed to each school based on the number of students that attend.
The funds for QIA's Covid-19 response plan come from the federal government's Indigenous Community Support Fund. QIA's share was $4.3 million. For information on how the rest of the money was spent, click here.