BLOG: QIA's Inuit Qaujimajatuqangit coordinator explains why she got vaccinated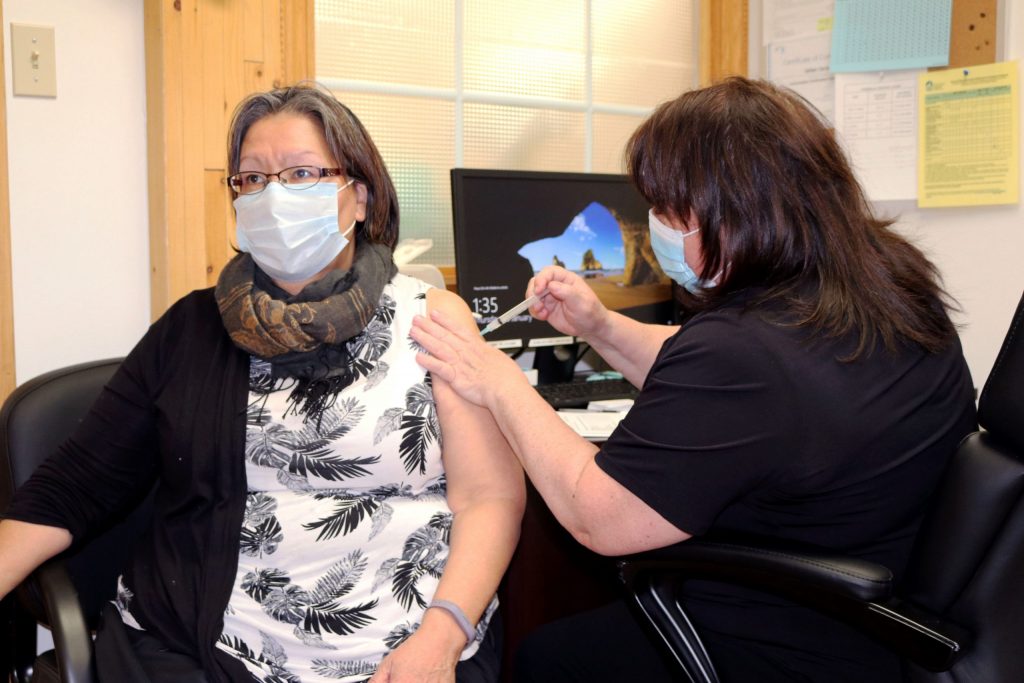 Joanna Awa, QIA's Inuit Qaujimajatuqangit coordinator in Iqaluit, has rolled up her sleeve for the first dose of the Moderna COVID-19 vaccine. Whether or not to get the vaccine is a personal choice, and Awa explains why she decided to get the shot.
"I'm taking the vaccination to protect myself. I could have a compromised immune system because of my age. But, foremost is for the health of my special needs child who is in care in Ottawa. I want to be immunized so I can go see her many times a year like I used to before COVID. In 2020, I did not see her for an entire year and like many people who have not seen loved ones for a long time, it's heart breaking."
"I'm not scared or nervous about the vaccine. I'm not taking a chance—it's for the safety of the people I love, and I love a lot of people!"
The Moderna vaccine has proven to be safe for use among people 18 and older, and is Nunavut's best ongoing defense against COVID-19. The Government of Nunavut has more information about the Moderna vaccine. Find more information by clicking here or calling your local health centre.
For the most recent information on upcoming vaccination clinics from the Government of Nunavut, click here or call your local health centre.