BLOG: QIA's In the Spotlight
Over the years, QIA has heard inspiring stories of Qikiqtani Inuit. Stories that should be shared. In our previous QIA Newsletters, Tusarassat, we have highlighted Inuit youth who inspire others through their creativity, passion and sharing of traditional Inuit knowledge and skills.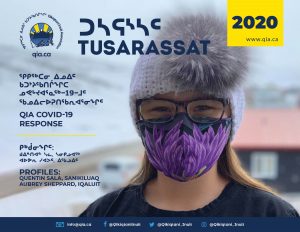 This summer, QIA announced our In the Spotlight program. Through this program we want to showcase Qikiqtani Inuit throughout the region who are doing great things. We asked you for nominations of Inuit who have a story you think should be heard. We were pleased to receive several nominations.  After speaking to our nominees, we were reminded how truly special Qikiqtani Inuit are.
We interviewed a singer-songwriter from Igloolik who won an Indigenous Music Award for her debut album. She writes and sings in Inuktitut and shares her love for the language with the world.
We spoke to an entrepreneur who uses local ingredients from the land, such as bowhead whale oil, seaweed, and flowers, to create skin care products. Through her business she hopes to inspire others to believe in themselves and embrace their Inuit culture.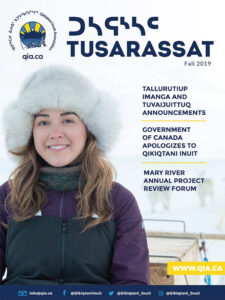 One of our nominees runs programs focused on youth development, which are built on traditional knowledge. The programs focus on living on-the-land, fishing, hunting, and sewing functional clothing.
Our youngest nominee, at just nine years old, is a voice actor for children's books through Inhabit Media, recording in both English and Inuktitut. She also practices traditional skills such as hunting, with her grandfather and father, sewing and harpoon throwing.
We have been inspired by each nominee and are excited to share their stories with you. Look for our In the Spotlight feature in upcoming QIA newsletters!
If you know someone who is doing great things in the Qikiqtani region, let us know! You can nominate someone here: https://www.qia.ca/in-the-spotlight/