BLOG: QIA releases the Tusaqtavut Studies: What We Heard
QIA is proud to publish Tusaqtavut: What We Heard. This booklet was created as a dedication to community members who live in the Mary River Mine Project impacted communities of Arctic Bay, Clyde River, Igloolik, Pond Inlet and Sanirajak.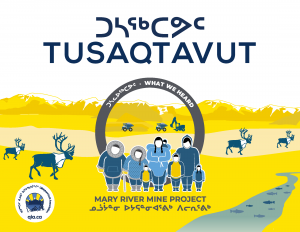 Community members in the Mary River Mine Project communities generously shared their knowledge to help QIA create this booklet, highlighting concerns and the potential impacts of the Mary River Project to communities and community members. The region around the Mary River Project has been important for generations of Inuit and continues to be used and relied on today. The quality of information is shown by the number of important places and values identified by community members: 2,457 points or values were identified in and around the Mary River Mine Project as places of importance.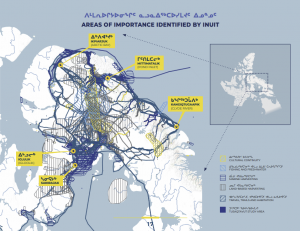 They shared information on harvesting, food sovereignty, and culturally important areas. Community members also shared how the environment has changed over time.
Changes and concerns on the proposed expansion of the mine include further loss of animal habitats, disturbances to migration and populations, the spread of pollution, impacts to archaeological sites, and interruptions to the flow of cultural knowledge between generations. These and other potential impacts to important places are described in the report – using the voices and words of community members themselves.
QIA would like to thank those who contributed to the Tusaqtavut studies.
You can learn more by checking out Tusaqtavut: What We Heard on our website here.