BLOG: QIA is making progress on Inuit governance of the Tallurutiup Imanga National Marine Conservation Area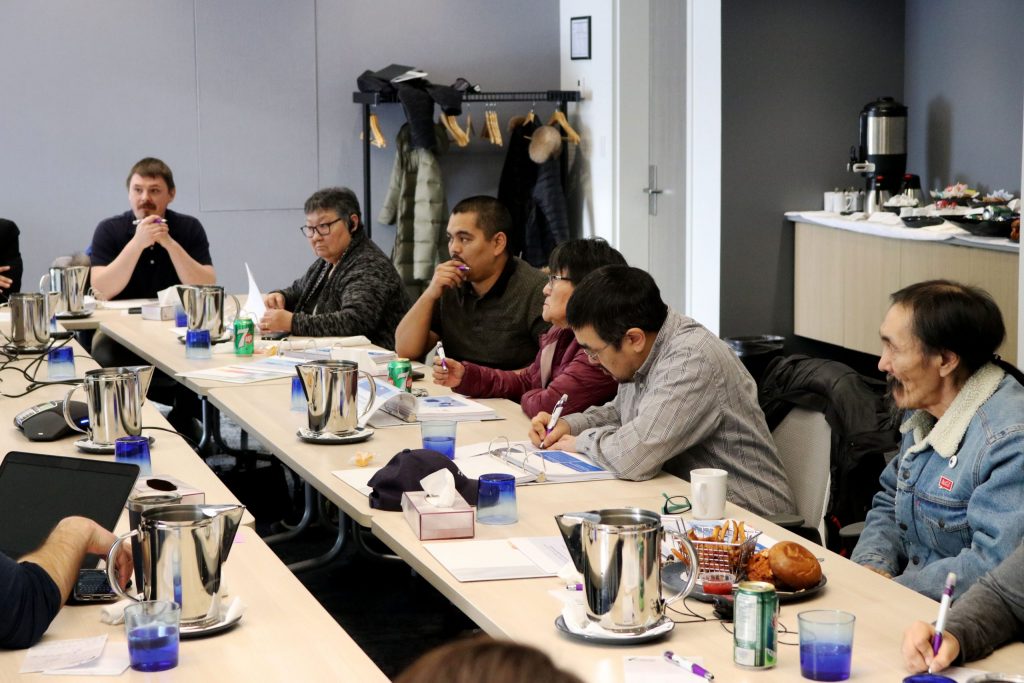 Last week in Iqaluit IMAQ, or the Inuit advisory committee for Tallurutiup Imanga National Marine Conservation Area, met for the first time ever.
Mike Jaypoody, the Chair of IMAQ and QIA Community Director for Clyde River, is excited to finally be meeting.
The five high Arctic communities in the Qikiqtaaluk Region that are close to or in the Tallurutiup Imanga protected area are Grise Fiord, Resolute Bay, Arctic Bay, Pond Inlet and Clyde River.
IMAQ is currently made up of QIA Community Directors from the five communities, and QIA staff and executive members.
When Community Directors return home from the meeting they will put a call out for more IMAQ members.
The committee will eventually consist of QIA members as well as Inuit from hunters and trappers organizations, hamlets council members, Elders and knowledge holders and Community Lands and Resources committee members from each of the five communities.
Their role is to advise the Qikiqtani Inuit Association on issues related to Tallurutiup Imanga National Marine Conservation Area. It is part of the cooperative management of Tallurutiup Imanga that was negotiated into the Inuit Impact and Benefits Agreement.
QIA negotiated the Tallurutiup Imanga National Marine Conservation Area Inuit Impact and Benefit Agreement with the Government of Canada and signed the agreement in 2019.
Sharing governance of the area between Inuit and the Canadian government is a pillar of the IIBA.
IMAQ was supposed to meet last year but it was delayed because of COVID-19 restrictions on travel and gathering.
One of the aims of this first meeting is to brief IMAQ members on progress made on the Nauttiqsuqtiit program, which is another component of the Tallurutiup Imanga IIBA.
The meeting is also to give the committee an update on how the Tallurutiup IIBA is being implemented.
Part of this includes infrastructure projects for all five communities, which are in varying early stages at this time.