BLOG: QIA and Tukisigiarvik Society partner to provide more food vouchers for Inuit Elders in Iqaluit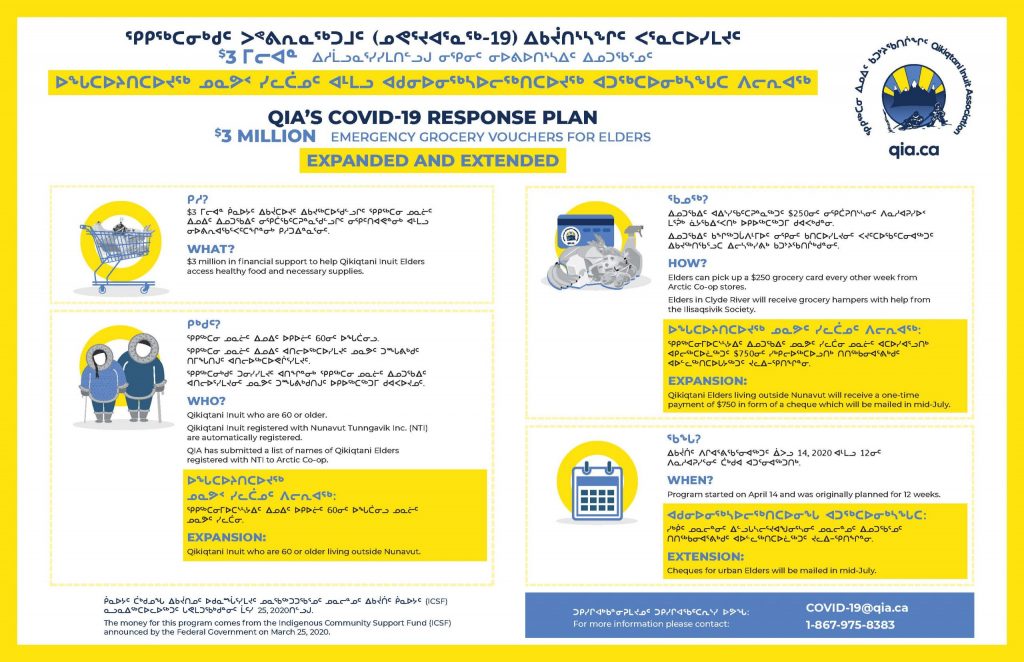 The Qikiqtani Inuit Association and the Tukisigiarvik Society are partnering to give additional food vouchers for Inuit Elders in Iqaluit on July 21, 2020.
This partnership was inspired by the initiative that QIA started in April in response to the COVID-19 pandemic. The United Way of Eastern Ontario is providing $62,000 specifically for Inuit Elders in Iqaluit. As a result, the Tukisigiarvik Society will partner with us to give 250 bonus grocery vouchers during our next distribution.
"This is generous support from the United Way," says Tukisigiarvik Executive Director David Wilman, "and it is great that we can do it in association with QIA."
These gift cards are not under the agreement between Arctic Co-ops and QIA. The Tukisigiarvik Society will provide their vouchers to Inuit Elders in Iqaluit who are 60 years and older and are registered with Nunavut Tunngavik Inc.
Staff from QIA and Tukisigiarvik Society will be at the Co-op in Iqaluit on July 21 to help distribute the vouchers. Please confirm with them if you are eligible for the bonus cards.