BLOG: Inuk seamstress Marlene Watson helps keep QIA employees safe at work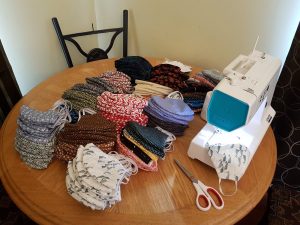 We'd like to give a shout out to all seamstresses in the Qikiqtani Region who are making face masks to help keep their communities safe during the COVID-19 pandemic. QIA asked for help from expert seamstress Marlene Watson of Iqaluit who made 200 masks for our Iqaluit staff.
Watson made several headlines for her sewing in the past. In 2018, she made a parka for Project Atigi, Canada Goose's social entrepreneurship project for Canada's northern seamstresses and travelled to New York to show her designs to the world.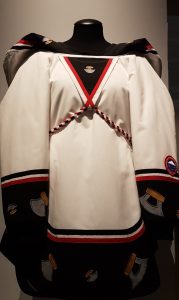 She has also made a custom parkas for several politicians including Prime Minister Justin Trudeau, NDP leader Jagmeet Singh and Nunavut MP Mumilaaq Qaqqaq.
We are very grateful for Watson's work. Please send us any pictures of face masks you made to help protect your family and community.