Blog: Inuit Owned Land Beach Management Update
This year QIA has actively taken steps towards creating a safer and cleaner Inuit Owned Land (IOL) beach in Iqaluit.
In the spring, we reached out to Inuit of Iqaluit to better understand how you feel the IOL beach should be managed. QIA released a survey, seeking input from Elders, harvesters, shack owners and other stakeholders. QIA was pleased to receive 87 responses.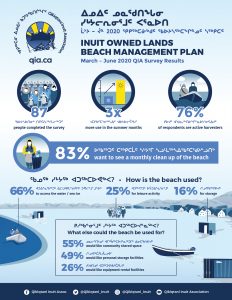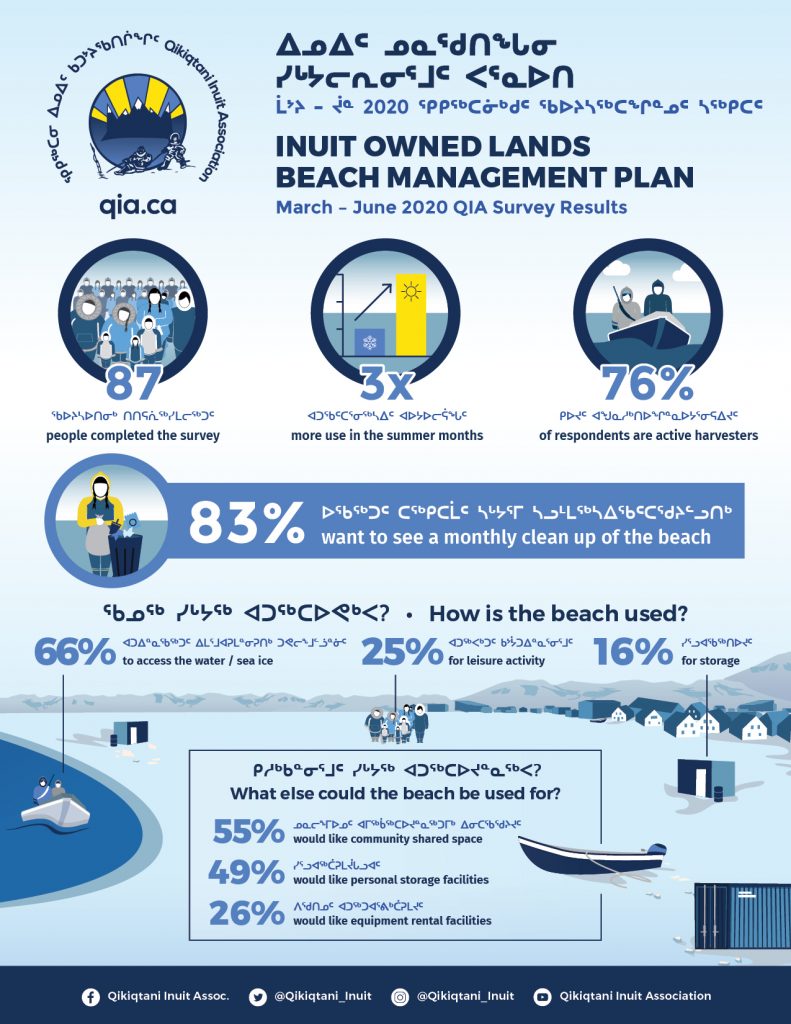 While QIA is in the process of reviewing the findings of that survey, we noted the top priority for Inuit was seeing the beach cleaned up more periodically and to take steps to ensure that the beach is a safer place for Iqalummiut to enjoy.
Over the summer, QIA staff along with two summer student hires, worked diligently to clean up piles of loose garbage, remove abandoned shacks and to find the owners of derelict vehicles and hunting equipment. QIA worked with various community members and used social media and radio broadcasts to raise awareness about the beach and to help identify owners of abandoned boats and snowmobiles. QIA would like to thank those who helped us identify and remove these items which has resulted in a safer and cleaner beach.
To assist in keeping the beach clean, QIA and the City of Iqaluit hosted the second annual Waterways Cleanup event. QIA requested the help of Iqaluit residents in cleaning up some of the waterways in Iqaluit. This event was held on August 20th and volunteers worked together to remove garbage and debris from our waterways.
To keep the beach safe QIA conducted security patrols at night. These patrols helped to deter unsafe and undesirable activity on the IOL beach and in or around the shacks on the beach.
QIA will continue to actively clean-up and monitor the IOL beach to help create a space that is safe, welcoming and useful for Inuit for generations to come.