BLOG: Celebrating of the first anniversary for Tallurutiup Imanga and Tuvaijuittuq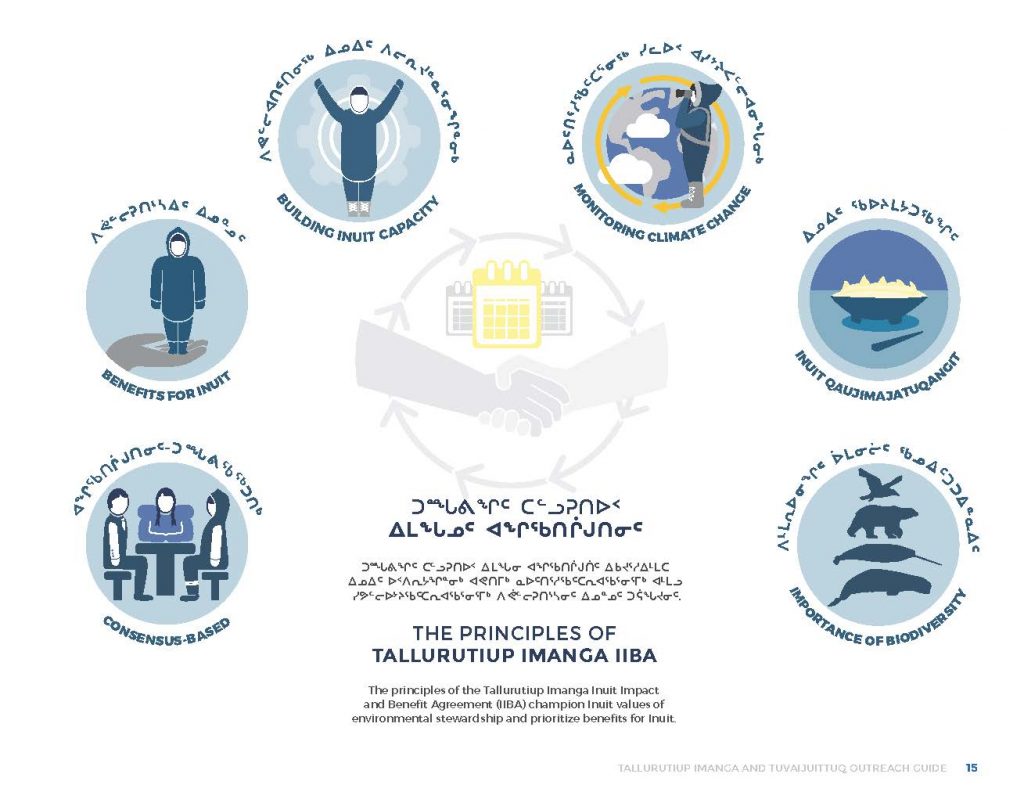 Celebrating of the first anniversary for Tallurutiup Imanga and Tuvaijuittuq
A year ago, on August 1, 2019, QIA ratified the Inuit Impact Benefit Agreement for Tallurutiup Imanga National Marine Conservation Area which also provided interim protection for Tuvaijuittuq Marine Proteced Area. Throughout this past year, our Department of Marine and Wildlife has begun to rollout the new jobs and benefits associated with the Tallurutiup Imanga Inuit Impact and Benefit Agreement.
Money to bolster the capacity of HTOs
Earlier this month, QIA distributed $100,000 to Hunters and Trappers Organizations (HTOs) in the five impacted communities of Arctic Bay, Clyde River, Grise Fiord, Pond Inlet and Resolute Bay. The funds are part of the benefits negotiated through the Tallurutiup Imanga Inuit Impact and Benefit Agreement (IIBA).
The money is intended to assist Hunters and Trappers Organizations strengthen their capacity to respond to an increase in requests related to their duties under the Nunavut Agreement, arising from the establishment of Tallurutiup Imanga National Marine Conservation Area.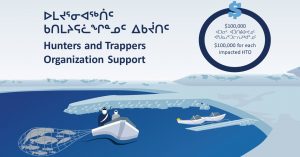 Under the Tallurutiup Imanga Inuit Impact and Benefit Agreement the five Hunters and Trapper Organizations will receive $250,000 each fiscal year. The $100,000 for each HTO is the allocation for the 2019-2020 and 2020-2021 fiscal years.
QIA conducted consultations with each of the Hunters and Trappers Organizations in January and February 2020 regarding their needs and plans for these funds. Many of the HTOs are planning to use the money to bolster their office space, procure necessary equipment, conduct research and mount community events.
Expansion of the Nauttiqsuqtiit
The success of the Nauttisuqtiit, Inuit steward pilot program in Arctic Bay led to its expansion to the other four Tallurutiup Imanga communities. QIA now has full time staff positions in Clyde River, Grise Fiord, Pond Inlet and Resolute Bay. This is the program is providing Inuit jobs as environmental stewards and harvesters. It also provides a foundation for mentorship, training, and economic development for Inuit.
This year, the Arctic Bay Nauttiqsuqtiit played a key role in supporting the community through the COVID-19 pandemic. The Arctic Bay Nauttisuqtiit team harvested and provided healthy country food to their community.
Advancement of infrastructure projects
Despite the challenges posed by COVID-19, QIA continues to advance on infrastructure projects related to the Tallurutiup Imanga IIBA. We are working closely with the Qikiqtaaluk Business Development Corporation to complete business plans and feasibility studies for multi-use facilities.
We are also working with the Government of Nunavut and Transport Canada on a Memorandum of Understanding to deliver community harbours in Grise Fiord and Resolute Bay. Additionally, we supported a joint consultation on harbour design in Arctic Bay and Clyde River with the Department of Fisheries and Oceans.
Aulattiqatigiit Board and Imaq Inuit advisory committee
On governance, we have established the Inuit and Government of Canada consensus-based Aulattiqatigiit Board to oversee the management of Tallurutiup Imanga. We have also consulted communities on the development and design of Imaq, an Inuit advisory committee, made to support management and the delivery of benefits.
Permanent protection for Tuvaijuittuq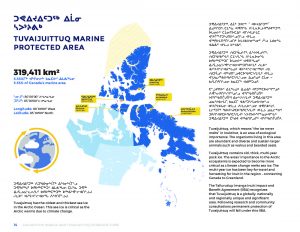 QIA is also working on the feasibility process  towards permanent protection of Tuvaijuittuq Marine Protected Area. We will undertake an Inuit Qaujimanituqangit study of the Ellesmere Island marine region, which will inform long-term protection in the area.
We are looking forward to another impactful year for our staff, our communities and our region as we continue projects related to Tallurutiup Imanga and Tuvaijuittuq.