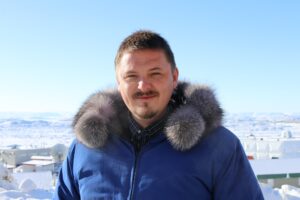 Spring 2019 has been a whirlwind of activity for the QIA team. In the short time since our March Board meeting we have taken part in a historic federal apology for the tuberculosis crises, a global nature summit to champion Tallurutiup Imanga, and released years of findings following our work on the Strategic Environmental Assessment for oil and gas development in Baffin Bay and Davis Strait.
I have been honoured to see the dedication of our team to promote important initiatives that benefit children, youth and families such as our inaugural daycare conference and annual youth gathering.
2019 is the United Nation's International Year of Indigenous Languages, for Inuit this has meant new opportunities to promote the importance of Inuktitut. To this end, the QIA staff and Board members took part in the Inuugatta Inuktuuqta Conference to share strategies on strengthening our language in Nunavut.
Our team has also been busy working on new ways to communicate the benefits guaranteed to Inuit in the Mary River Inuit Impact and Benefit Agreement and to promote the Tuttarvik and Q-STEP programs which connect Inuit to training and jobs.
For me, a highlight this spring was attending the 20th anniversary of the Nunavut Quest in Arctic Bay and seeing the pride and joy that cultural revitalization brings to Inuit communities.
As we race towards the summer, I look forward to taking part in many more community-driven gatherings and events including celebrating Nunavut Day.
Qujannamiik,
– P.J. Akeeagok