81 post-secondary students receive $205,000 in annual QIA scholarships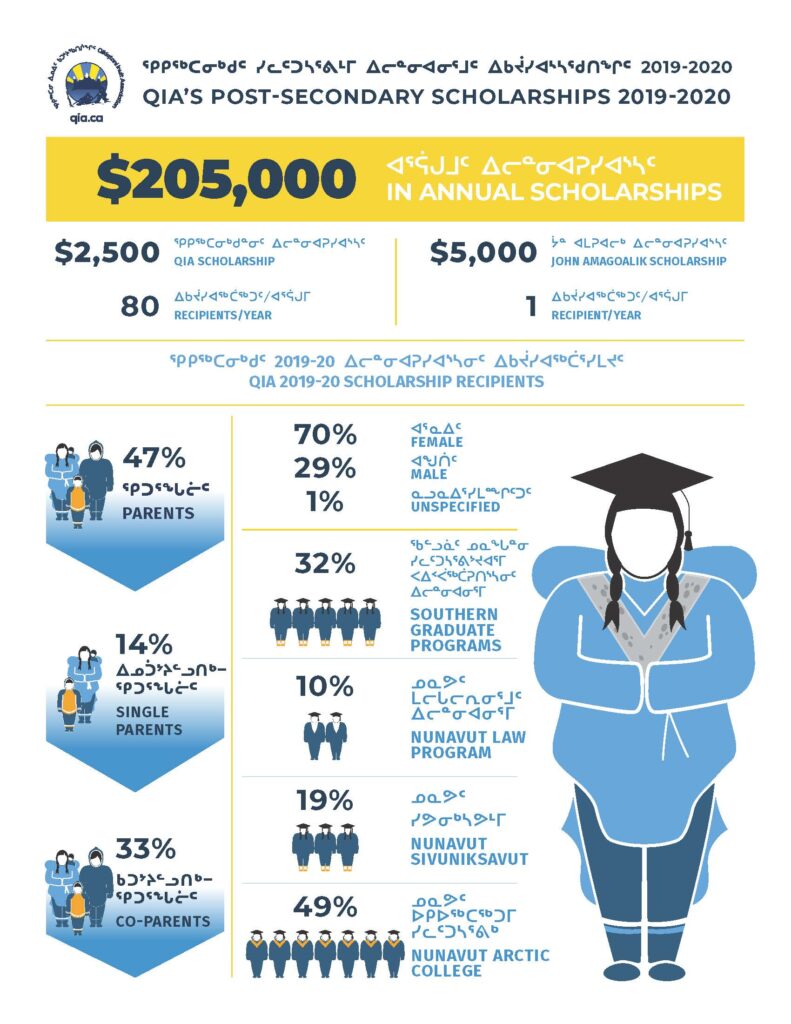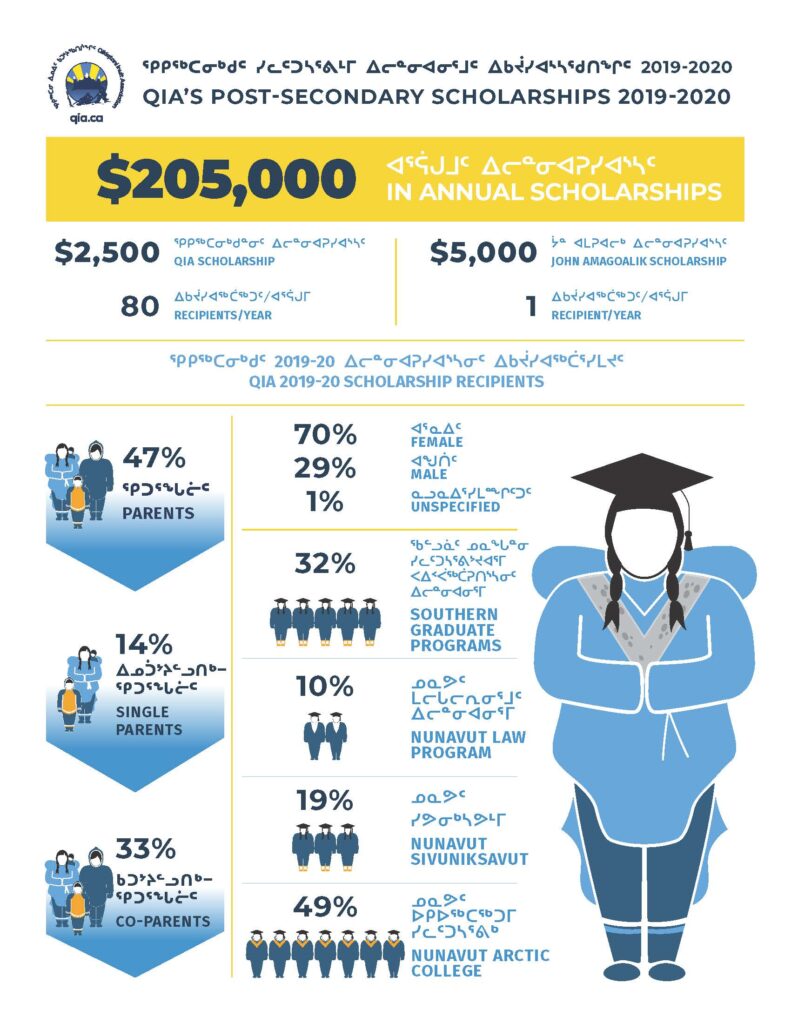 Iqaluit, Nunavut – October 8, 2019 – The Qikiqtani Inuit Association (QIA) is pleased to announce the recipients of QIA's scholarships for post-secondary students enrolled in the 2019-2020 academic year.
"These post-secondary scholarships are an investment in our youth and the future of Nunavut," says QIA President P.J. Akeeagok, "this money gives Inuit students additional support to pursue dreams and achieve academic goals."
This is the third year QIA is offering $200,000 in scholarships in addition to its $5,000 John Amagoalik Scholarship.
The 80 QIA scholarships at $2,500/year, are awarded on a first-come-first-serve basis to students from Qikiqtani who are pursuing post-secondary education.
Emily Karpik is the recipient of the $5,000 John Amagoalik Scholarship which honours the efforts of John Amagoalik towards the betterment of Inuit in Nunavut.
Over 100 students applied for the QIA scholarships this year.
Information about this year's recipients is available in the attached infographic.
For media inquiries, please contact:
Sima Sahar Zerehi
Director of Communications
Qikiqtani Inuit Association
(867) 975.8413
1.800.667.2742