80 post-secondary students receive $200,000 in annual QIA scholarships
Iqaluit, Nunavut – October 7, 2020 – The Qikiqtani Inuit Association (QIA) is pleased to announce the recipients of QIA's scholarships for post-secondary students enrolled in the 2020-2021 academic year.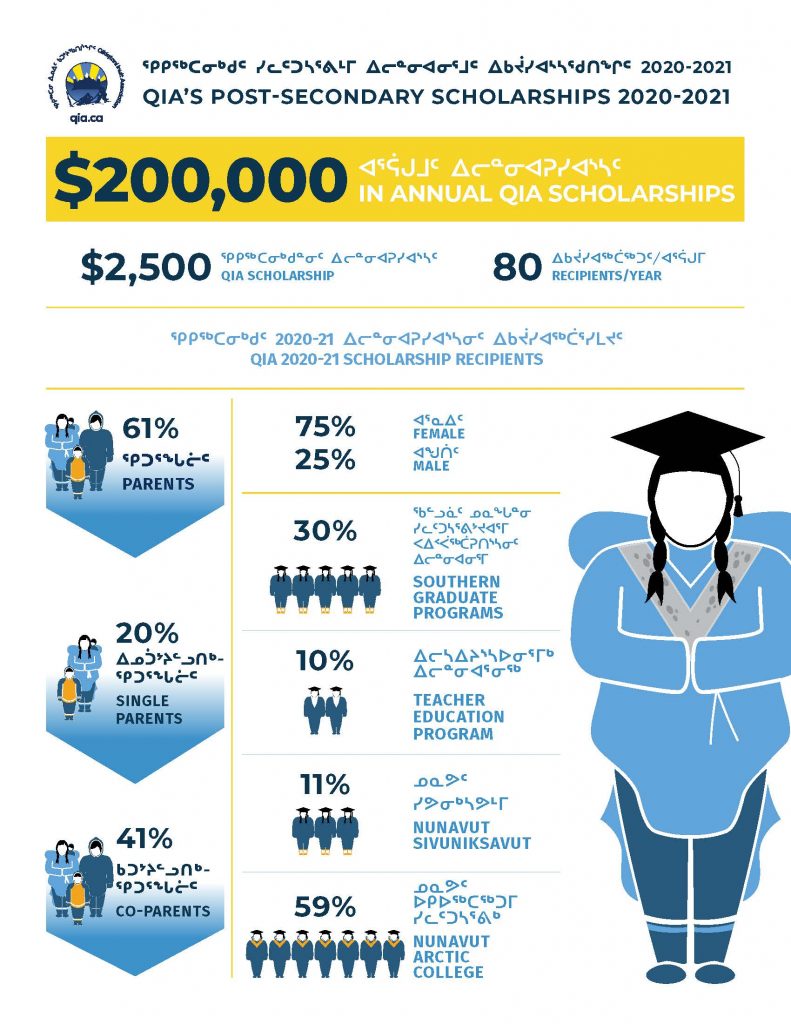 "These post-secondary scholarships provide an opportunity for Inuit youth to get the education they need to pursue their dreams," says QIA President P.J. Akeeagok, "this money gives Inuit students much needed support to navigate the challenges of post-secondary education."
This is the fourth year QIA is offering $200,000 in scholarships. The 80 QIA scholarships at $2,500/year, are awarded on a first-come-first-serve basis to students from Qikiqtani who are pursuing post-secondary education.
Information about this year's recipients is available in the attached infographic.
For more information, please contact:
Sima Sahar Zerehi,
Director of Communications,
Qikiqtani Inuit Association
szerehi@qia.ca
867.975.8413
1.800.667.2742